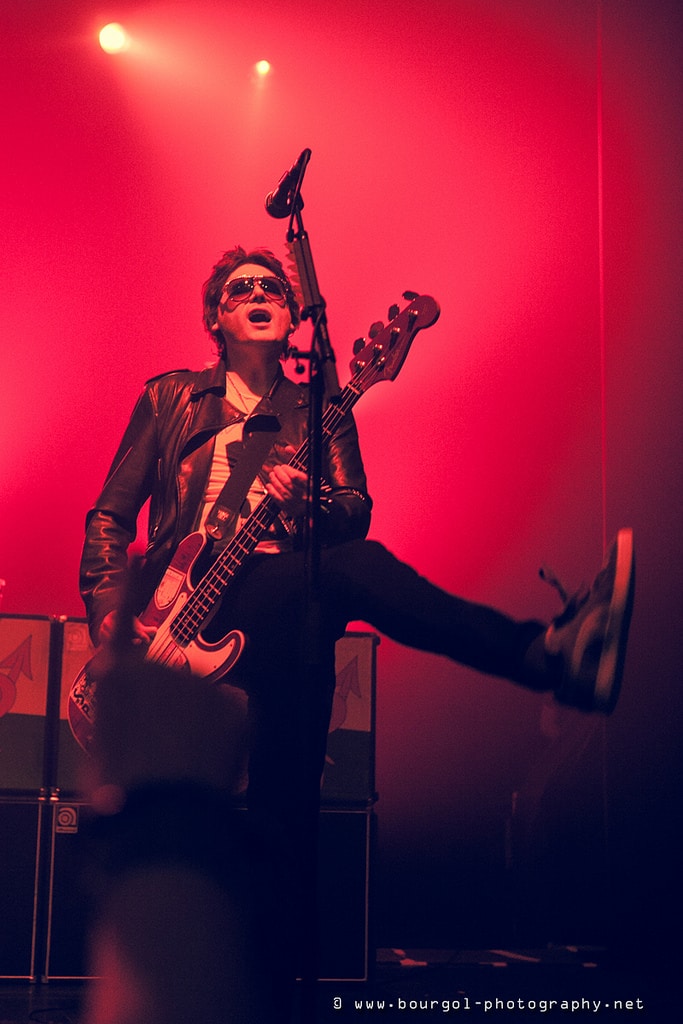 Welsh rock band, Manic Street Preachers are currently working on a follow up to 2014's Futurology – which was a massive success, selling about 20,000 copies in its first week and reaching No. 2 on the UK album chart.
Frontman James Dean Bradfield recently spoke to NME about what sound to expect from the upcoming record,
"Usually, the process of us writing songs is done and dusted by the time we've done a demo – we're not in that position because we haven't had chance. I suppose in my head, not that it fucking matters, but I would like to kick against the oblique, delineated, opaque groove that everybody is into. I'd like to rock again."
The Manics have won eleven NME Awards, eight Q Awards and four BRIT Awards in a stellar career spanning twelve albums to date.The rockers have taken quite the hiatus between there last album and their much anticipated follow up, but they haven't been sitting on their laurels. In May last year, they headlined a massive show at the Liberty Stadium, Swansea in celebration of the 20th anniversary of 1996 album Everything Must Go. (It's hard to believe that was 20 years ago!) Super Furry Animals were special guest on the night. Last May was actually a busy month for them; Proud Welsh men, they also released a theme song for the Wales national team ahead of the UEFA Euro 2016, called 'Together Stronger (C'mon Wales)'.
But now they want to "rock again".
In the same interview Bradfield relieved himself to be quite the Ryan Adams, "I can't help but just love the new Ryan Adams album at the moment. I think it's just f**king brilliant." Speaking out in support of Adams new release Prisoner Bradfield continued, "You read a review that says 'oh it's full of bluster', and you're like 'f**k off – if you think that's full of bluster, then your idea of dirt is very clean'. It's just a really good heartbreak album." It seems Adams is the inspiration desire to "rock again".
"I was watching him on the Jimmy Fallon show the other night and he was playing a Flying V guitar. I was just thinking 'f**k me, I want to do that again'. That's my mood."
The band are set to play Cork's Indiependence festival this August 4th– 6th. Bradfield has said their upcoming summer dates are "to blow the cobwebs off". He added, "I don't know if we're going to road test new material, but we actually are really looking forward to playing live. It will be nice to feel like a band again."
Picture Credit: Olivier Bourgi I Concert Photographer