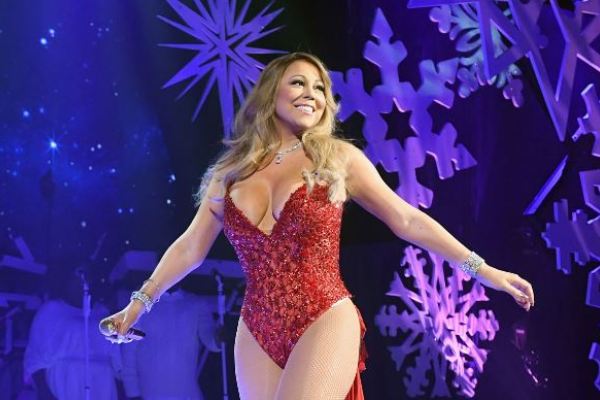 It is loved by many. Not by some, but its indisputably euphoric and vocally impressive and now Mariah Carey's All I Want for Christmas Is You had finally reached the U.S. No. 1 spot – 25 years after its first release!
When it was released as part of an EP in 1994, chart rules meant it couldn't compete with singles. Later reclassified as a standalone song in 2000, it has been a seasonal fixture in the charts ever since – and after 25 years has finally reached No 1.
It is Carey's 19th US No 1, leapfrogging Elvis Presley's 18 and also inching her closer to the Beatles' record of 20. It is also the first Christmas song to top the US charts since The Chipmunk Song (Christmas Don't Be Late) in 1958.
We did it 😭❤️🐑🎄🦋 https://t.co/Cp80uhYdI9

— Mariah Carey (@MariahCarey) December 16, 2019
Carey has benefited from the growth in streaming, with the song included on major Christmas playlists by Spotify, Apple Music and others.
Music industry analysts Nielsen state that streams of the song during the Christmas period have gone from 12.6m in 2014 to 61m in 2016, and 185m in 2018. Its US radio plays almost doubled over the same period.
This year, Carey released a new version of the music video, whose views, along with two pre-existing videos, all count towards its chart placing. As well as creating a children's book and animated film based on the song, Carey has also used it as the basis for a Christmas-themed tour in recent years.
.@MariahCarey's 1994 carol #AllIWantForChristmasIsYou officially crowns the #Hot100 for the first time! 👑👏 https://t.co/13PkJ6j4vv

— billboard (@billboard) December 16, 2019