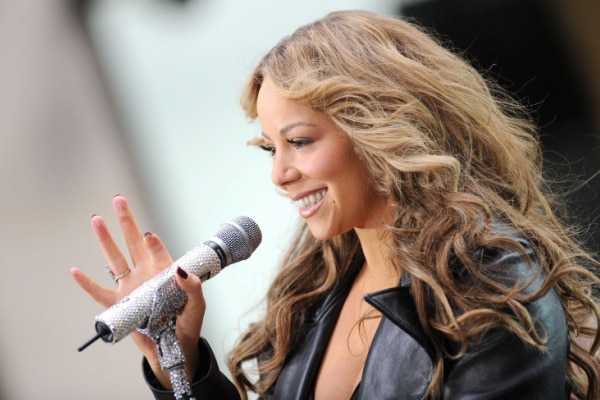 Mariah Carey is planning to release a brand new Alternative Rock album. Well… its almost brand new.
The singer originally recorded these tracks in 1995, and has recently tracked down the original tapes. Tapes which her record company did not want to make public.
Carey was working with a band called Eel Tree, when she was recording these tracks. The band later changed their name to Chick.
The tracks themselves were inspired by artists such as Alanis Morissette, Veruca Salt and Hole. Carey was also working on her fifth studio album at the time, Daydream.
Each track from this album Somebody's Ugly Daughter, was also co-written by Carey herself, with these "secret" recordings taking place after midnight. The only track that Carey didn't co-write was a cover of Chick's song Surrender.
Fun fact: I did an alternative album while I was making Daydream 👀 Just for laughs, but it got me through some dark days. Here's a little of what I wrote about it in #TheMeaningOfMariahCarey 🤟 S/O to my friend Clarissa who performs the lead w/ me as a hidden layer #Chick #TMOMC pic.twitter.com/Re23t5whcd

— Mariah Carey (@MariahCarey) September 27, 2020
Damage her image
After being informed of her decision to release this "irreverent, raw, and urgent" rock album, Carey's record label Sony Music were not so keen.
The label which is run by Carey's husband Tommy Mottola, told Carey that it would not release the singer's album in its original form, saying that the recordings would damage her image.
Following this, Mariah Carey decided to compromise, by phoning her friend Clarissa Dane to re record her vocals on each tracks. Her vocals were buried low in the mix.
Credited to the band Chick, the album was subsequently given a low key release via Epic/550 Records. It does not mention Carey's involvement in the album.
Two singles Demented and Malibu were also released recently. Check out Demented below.
Speaking of Albums, Bruce Springsteen announced the release of the 40th anniversary edition of his "Nebraska" LP. The record was originally released in September 1982. More on this here.
Ozzy Osbourne also launched a YouTube series which will explore the making of his recently released album 'Patient Number 9'.