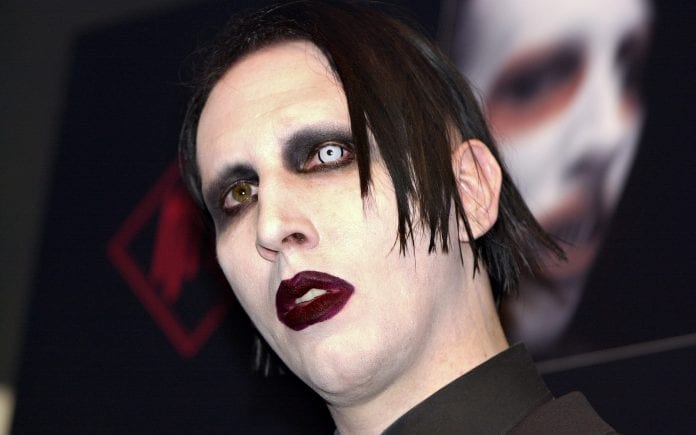 Marilyn Manson has given new details about his up-coming tenth studio album.
Manson spoke to Rolling Stone about 'SAY10', which is due for release in February 2017. In the interview, the musician discusses the reaction he has had to the album so far "The people who have heard the new songs said it reminded them of their favorite parts of Antichrist Superstar and Mechanical Animals – but with a new, different approach."
The singer said the comparisons didn't surprise him, "It did bring back memories of creating Antichrist Superstar, which, strangely enough, October is the 20th anniversary of," adding, "I found the supernatural element of the show to be very authentic when I lived in New Orleans: the hoodoo, voodoo, all the Santeria, it was all very much a part of my surroundings when I was making the music I made down there. Maybe that kickstarted my mojo into making a new album."
'Say10' saw Manson work with composer Tyler Bates. The two had previously worked together on Manson's 2015 album, 'The Pale Emperor'. However the new album is very different to the last, according to Manson "It's is pretty violent in its nature for some reason. And it's not emotional in the same way. It's got a chip on its shoulder. I enjoyed doing it. I can't wait for people to hear it. I think they're going to be quite surprised."
'Say10' is planned for release on 14th February 2017.
Watch Manson's July announcement of the album below:
Photo Cred: Jason H. Smith