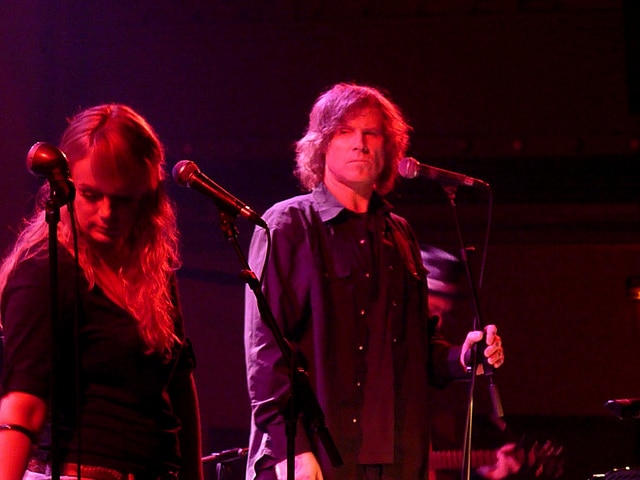 Alt rock veteran, Mark Lanegan unveils new tour dates in Ireland and the United Kingdom for early 2015.
Lanegan has organised concerts in Dublin, Galway and Belfast.
The first show kicking off the European tour will be in Galway on January 15th, followed two nights later by a show in Dublin on January 17th.
Lanegan began his musical career in 1984, forming the grunge band Screaming Trees. He's collaborated with various artists and bands throughout his career, including Kurt Cobain prior to the Nirvana's rise to stardom, blues singer Lead Belly and contributed to Moby's 7-inch record called The Lonely Night.
In 2000, he became a member of Queens of the Stone Age and is featured on five of the band's albums, Rated R (2000), Songs for the Deaf (2002), Lullabies to Paralyze (2005), Era Vulgaris (2007) and …Like Clockwork (2013).
The rocker is set to release his new album Phantom Radio, on October 21 via Flooded Soil/Vagrant, so you'll have plenty of time to listen and familiarise yourself with it before he arrives.
Eighties music influenced Lanegan, he said, "That's the music that was happening when I started making music. Although the Trees drew on Nuggets psychedelia, 13th Floor Elevators and Love, we were actually listening to Echo And The Bunnymen, Rain Parade, the Gun Club. A lot of British post-punk. We loved that stuff. I just waited until I was in my late forties before I started ripping it off."
The first single from the upcoming record is 'Floor Of The Ocean', listen to it below.
Lanegan plays at the Academy Dublin on January 17th and a two nights earlier, he'll be playing on January 15th at Seapoint in Galway.
Full list of Ireland and UK dates below.
Jan 15 Seapoint Galway, Ireland
Jan 16 Limelight Belfast, United Kingdom
Jan 17 Academy Dublin, Ireland
Jan 20 ABC Glasgow, United Kingdom
Jan 21 Riverside Newcastle, United Kingdom
Jan 22 Met Leeds, United Kingdom
Jan 23 Ritz Manchester, United Kingdom
Jan 26 Institute Birmingham, United Kingdom
Jan 27 Academy Bristol, United Kingdom
Jan 28 Shepherd's Bush London, United Kingdom
Jan 29 Pyramids Portsmouth, United Kingdom