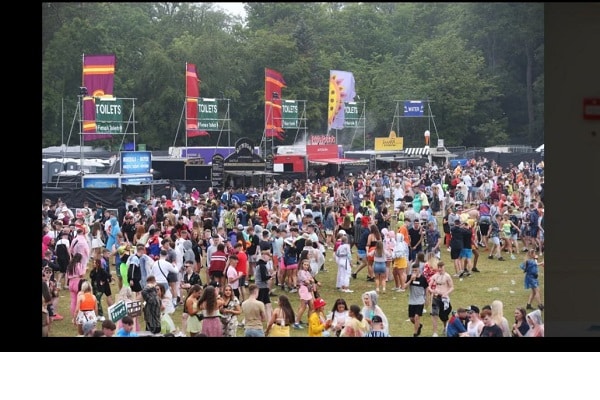 The organisers for the upcoming gigs at Marlay Park are urging attendees to avail of public transport when getting home afterwards.
While they have insisted that they will not face huge queues at the bars for drinks, organisers have stated that finding a taxi for getting home afterwards, could prove difficult.
Marlay Park is to host 200,000 people, with the likes of Guns N'Roses, Green Day, and Red Hot Chili Peppers take to the stage. Marlay Park will also host the three day Longitude Festival.
"Where did the taxis and taxi drivers go?"
In terms of travelling home from these shows, the Head of Festival Republic, Melvin Benn revealed that additional public transport will be made available to cope with the demand. This will apply to all festivals, including Marlay Park.
"Where did the taxis and taxi drivers go? There's a popular myth that they all became Amazon drivers, which just can't be true", he said.
"But the reality is no one coming to Marlay Park can assume it'll be easy to get a taxi. There will be extra Luas and special bus services to help with the demand". 
"We're looking forward to six nights of joy, which sounds like an odd statement from someone taking responsibility for it but we are really looking forward to it". 
Music lovers have also been reminded to download their Longitude tickets onto their mobile phones.
Following Longitude, fans can also look forward to the return of Electric Picnic to Stradbally, for the first time in two years.
"We are moving the main stage but I promise no one will have any difficulty finding it. I've also made the entrance bigger", Melvin Benn added. "70,000 is our ­biggest attendance yet so we have made changes to accommodate everyone". 
Fairview Park will also host a fortnight of concerts, with the likes of Phoebe Bridgers, Primal Scream, Greta Van Fleet, Inhaler, St Vincent and Stereophonics taking to the stage between June 20 and July 1.