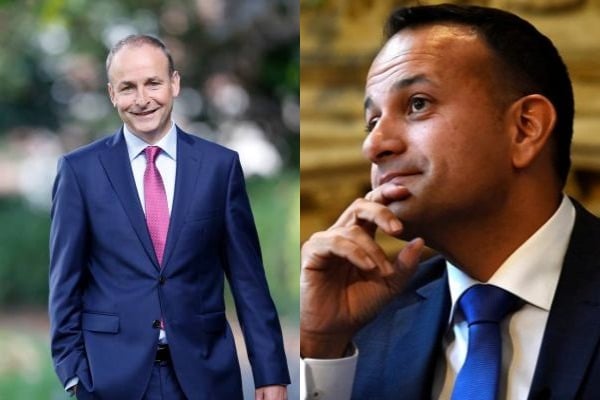 The Fianna Fáil leader has written to the Taoiseach saying they should both agree not to bring down the government until a Brexit deal is in place.
Micheál Martin says a general election during these final negotiations would create dangerous instability.
With the third budget of the confidence and supply arrangement out of the way, the Taoiseach and the Fianna Fáil leader have been arranging a review and possible re-negotiation of the deal.
They were in contact this morning and agreed to meet next week.
The Fianna Fáil leader wrote to his counterpart this evening saying they should both state upfront, regardless of what happens in the review, that they won't bring down the government until Brexit is sorted.
Micheál Martin said they should agree to pass the Finance Bill and other legislation until any deal proposed by the EU Council has passed in both Westminster and the European Parliament.
He said an uncertain post-election situation could create dangerous instability at an important time.
Politically it puts the pressure back onto the Taoiseach – if he wants an election he'll have a hard time selling that it was Fianna Fáil's fault the government collapsed.
It also happens to come on a day when a new Red C poll shows Fianna Fáil up 5 %, significantly closing the gap with Fine Gael.