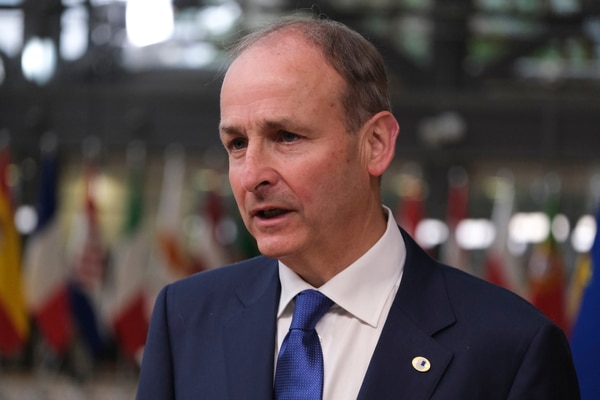 Taoiseach Micheál Martin has hinted that next month's budget could see an increase in fuel allowance. This comes after it was reported that energy prices could be upped.
Fears have also been growing that energy blackouts could be on the horizon, with fuel shortages predicted. This could lead to a cut in water supplies.
This could also lead to a hike in fuel prices. Families are expected to be hit with a hefty €400 heating bill this Winter.
"seek to protect" 
Speaking to reporters during his visit to New York, Micheál Martin hinted that fuel allowances could increase in next month's budget to help those in need.
"In the forthcoming budget we will seek to protect the lowest income groups and those most impacted by increasing fuel prices so that will be an objective of ours", Mr Martin said.
He continued, "The principle of protecting those most vulnerable to price hikes around energy is one that we will subscribe to and adhere to and we want to protect people from the worst impacts of them".
"We are all very aware of the increasing cost of fuel and how it is impacting on families, consumers and businesses", the Taoiseach added. "The fuel allowance kicks in again from next week. In the context of the budget we will look both at the rate and widening the eligibility to cover more people". 
"serious consideration"
The Taoiseach also said that he would consider an invitation to the much debated Northern Ireland commemoration which the President Michael D Higgins refused to attend.
When asked would he consider attending if he was invited, Mr Martin said, "I'd give it consideration". 
"We haven't received any invitation to it, the President, I respect the President's judgement", Martin said.
"He has given a lot of time and energy to commemoration. In particular in the context of his Machnamh series (of talks) which have been very reflective. They have been bringing people to reflect on our history and on the commemoration, the idea around commemoration".
He continued, "Suffice to say, I understand his position, I understand where he's coming from".
"As far as I'm concerned, the Government will consider any invitation that comes in", he added. "We'd give that due consideration and make decisions at that time".