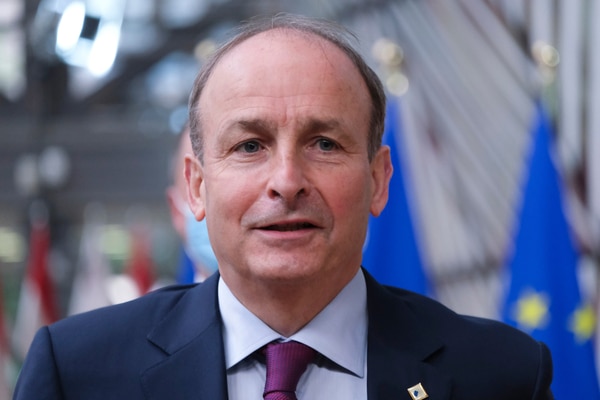 The Taoiseach says Ireland has a moral obligation to continue accepting Ukrainian refugees.
The Cabinet sub-committee on Ukraine will meet later to discuss how to find more emergency accommodation.
The Government has been unable to secure accommodation for more than 40 refugees who have arrived over the past few days.
"We have a legal and moral obligation. This is part of the European-wide protection directive. So I believe the moral one is the strong one, but it's also legal, and we're working with other European member states.
"We're all in this together across Europe. The facility for one country to say you can't come in doesn't exist. And that basically challenges us to be part of that European solidarity. We will continue to do that."
There is also a fear that far-right groups are exploiting the Ukrainian refugee accommodation crisis, the Taoiseach has added today while in Co. Cavan.
Micheál Martin said the situation, which has seen 43 Ukrainian refugees go without accommodation having fled the war over the weekend, should not be viewed "through the prism" of he or the Government being embarrassed about the situation.
"That would be a concern that certain groups will exploit this to sort of boost a political agenda around migration and that would be very, very regrettable.
"I think we have to draw heart from the fact that so many communities out there, from the very beginning, have responded very warmly. They won't be on online platforms, talking about their generosity.
"And that sometimes gets missed and a narrative that many, many communities, the length and breadth of the country have helped Ukrainians and have worked to facilitate Ukrainians coming into the country."
The Taoiseach said more than 45,000 people who fled Ukraine are currently being given accommodation in Ireland, with another 15,000 living in direct provision. He said the extraordinary nature of the response meant it was difficult to pin down just how many additional places the Government may be able to source this week.