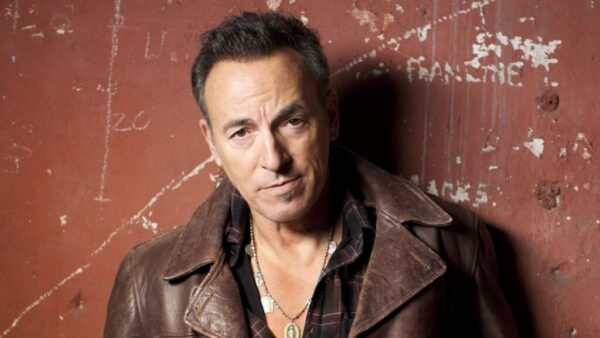 Bruce Springsteen has a new album coming early next year.
OK, that's not exactly true, but bear with me.
In January there WILL be a new album from Bruce called 'High Hopes' but the stuff contained upon there isn't really new.
'High Hopes' is a 12 track affair unlike any other release in his catalogue because half of the songs have been heard before, either on record or onstage. Three of those tracks are covers from acts that have not received much mainstream exposure, while the other nine are Springsteen originals, re-touched up
Expect appearances from some gone before us E – Street members like Clarence Clemons and Danny Federici, plus collaborations from' Rage Against The Machine'/ 'Audioslave' guitar genius, Tom Morello.
The latter, interestingly, Bruce has called in the albums liner notes "his muse" as he "pushed this project to another level" (Tom toured with the E Street gathering back in March this year while Steve Van Zant was recording the second series of his Netflix TV show, the very quirky 'Lilyhammer' – Which kicks off December 12th on the digital platform, incidently!)
Some more about one or two of the tracks on 'High Hopes'? OK, the title track was first recorded in 1995 and released on the EP 'Blood Brothers'.
The brilliant, 'American Skin (41 Shots)' – written in response to the death of Amadou Diallo in 1999 – first appeared on the concert album 'Live In New York City'. More recently Bruce has played it at live shows, in tribute to Trayvon Martin, the US teen slain by neighbourhood watch volunteer George Zimmerman last year. 'American Skin will get the studio treatment for the first time on 'High Hopes'
The song 'Harry's Place', penned in 2001, and meant for 'The Rising' album, tells the story of a visit Springsteen took to the Vietnam Memorial in Washington. Even 'The Ghost Of Tom Joad' gets a re-working here.
Expect the album to land mid January and with that being the release date, Brucey can never be accused of cashing in on Christmas!
High hopes, you enjoy!
Chat to you on 'Morning Glory' from Radio Nova weekdays from 6am or say hello on twitter – MartyMtweets.