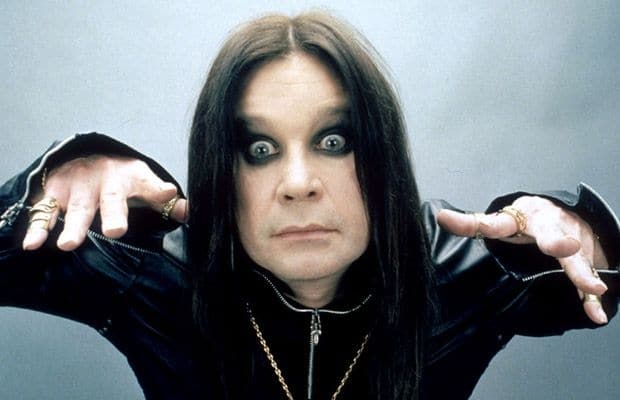 Ozzy Osbourne really has an addictive personality doesn't he?
Still addicted to fame, dogs, Black Sabbath and now, it seems, still the booze and drugs side of rock n roll.
(Black Sabbath tune 'Snow Blind' wasn't about a particularly white cold snap you know!)
The band are one month away from releasing their nineteenth studio album called "13" and suddenly Ozzy is in the news every day.
At the start of the week we we talking about the news that he and Sharon had split and we're divorcing after 31 years of, eh, wedded bliss.
By midweek the news was that Ozzy had returned to doing drugs and drinking after being clean and sober for years.
In an official statement he announced, "for the last year and a half I have been drinking and taking drugs, I was in a very dark place and was an asshole to the people I love the most, my family. However, Im happy to say that I am 44 days sober"

He continued to say that Sharon and he were not splitting and that "he's trying to be a better person"
If all of this isn't pre album hype, (any publicity is good publicity) then poor Ozzy is in fact, as track 7 on the new album describes a 'Damaged Soul'.
Black Sabbath "13" is out early June.
******************************
Sadly a year ago today one of the greats in the music industry passed away at age 71, losing his fight with Cancer.
Levon Helm, drummer and vocalist with "The Band" (Bob Dylan's band) and much more.
Tonight at the Sugar Club, Ireland pays tribute one year on to Levon with some of the finest talent Ireland has to offer taking to the stage and performing Levon's work.
The line-up includes The Walls, Republic Of Loose, The Mighty Stef, The Lost Brothers, Gavin Glass, Valerie Francis, The Group (Last Waltz Tribute Act) and I'm on MC duties!
All funds are going to the Irish Cancer society, tickets are €14.50 from www.tickets.ie.
Hope to see you there.
Follow me on Twitter @MartyMtweets or on the radio, Nova, weekdays, 2-7.