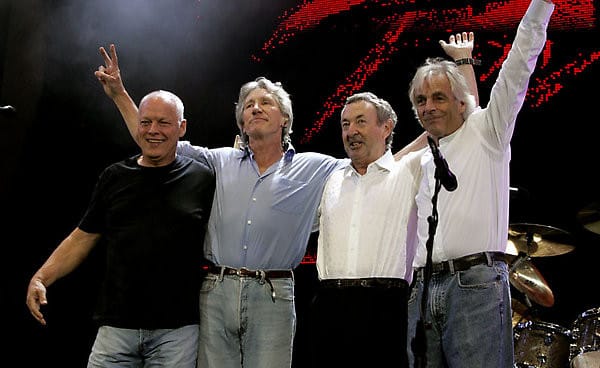 I've just dropped the needle on the record, for some aural company as I write.
Straight away my brain, connecting with the signals received through my ears trigger memories. I wonder will I have this piece written before I have to get up and turn to side 2.
What I do know for sure is that when I have finished writing, I'll continue to listen to side 3 and then side 4 of this record I've just started.
See that's the thing about The Wall. It takes over. You can't flick it off half way through.  It'll be the same if you go to witness the SPECTACULAR that is Roger Waters' show.  You'll be thinking about it afterwards for weeks, months, even years to come. I have.
Its a visual, aural jaw dropping master piece and a master class in rock theatre.  Roger and crew have thrown EVERYTHING at this production, including one of the biggest, if not THE biggest stage Ireland has ever seen.  With large-scale video, the power of the music is delivered via a state-of-the-art quadraphonic sound system immersing us right in the middle. We'll witness a 240-foot-wide and 35-foot-tall Wall being built and torn down during this show.
Then there are the messages.  To pay attention to or ignore, up to you, up to me.
Roger says "When I wrote The Wall I was a frightened young man. Well not that young, I was 36 years old.  It took me a long time to get over my fears. Anyway, in the intervening years it has occurred to me that maybe the story of my fear and loss with its concomitant inevitable residue of ridicule, shame and punishment, provides an allegory for broader concerns: Nationalism, racism, sexism, religion, Whatever! All these issues and 'isms are driven by the same fears that drove my young life"
3.3 million of us around the world have seen "The Wall". Add to that number.
(I'm on to side 2 now by the way)
The Wall is this Wednesday at the Aviva. Tickets start at €69.50.
"Goodbye blue sky.. goodbye"
Marty Miller
Radio Nova 2-7 week days.
On Twitter: @MartyMtweets