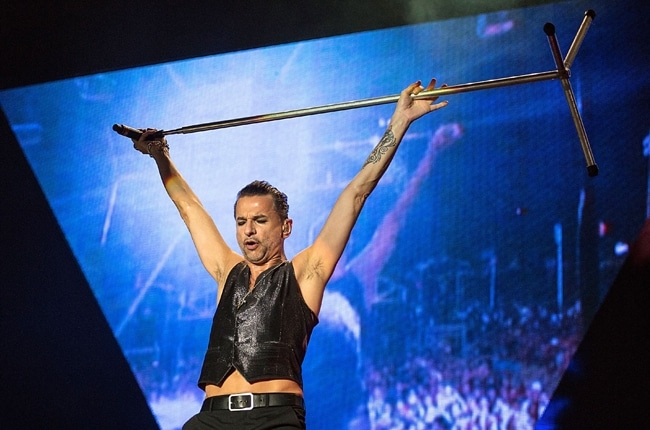 Classic Rockers.. Most of us are a funny lot. Immensely proud of liking those core bands of a certain era and not really being "open" to new things.
"Play anything from Sabbath it'll be wonderful" We claim.. Is it though? A lot of Radio Novas listeners hold views like this. HATING anything that's new and threatening air space where Zep or CCR could be!
Back to Sabbath, they had some truly awful records too in my opinion. Heaven and Hell for instance! Just did nothing for me. It's a personal thing though. Just MY opinion.. Feel free to rip my writings and ramblings up in a rage upon reading of my feelings! I don't care and won't lose sleep!
However, if you are like me and "open to new things" read on, you not just CLASSIC rock lover, but you music lover you!
As I write this, I have the new JANE'S ADDICTION album filling my earholes! Radio Nova had been loving the 'Irresistible Force' track and playing it a while now.
The whole album, 'The Great Escape Artist' is never a million miles from the tried and tested Jane's way of doing things, but it ain't no plain Jane either. Perry's vocals cut through on every track and with the sun shining you can't help fall in love with its pounding sound.
Somewhat similar in styling and on my new music radar is 'White Collar Lies' from Dublin trio KOPEK. A real band who grew up, living close to each other in the cities suburbs, loving the same stuff we do, LZ, Doors etc but want to shape things themselves too!
These guys have had considerable success stateside already, appearing on numerous big TV show soundtracks and most recently on the new American Pie movie OST. Now they want Ireland to fall for them. The album is out now, do yourself a favour and check it out! KOPEK, White Collar Lies is new rock and alongside the new Jane's Addiction could well be the soundtrack to your Summer 2012! Don't be afraid.. On twitter @martymillernova.