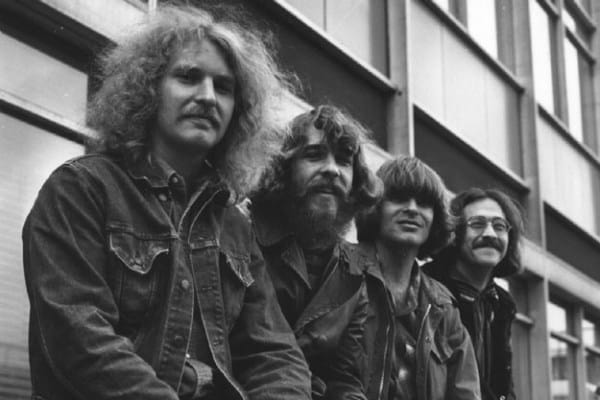 Imagine how you'd might feel…
You're John Fogarty, your band, Creedence Clearwater Revival are playing the "Woodstock", what would become the legenday festival in New York state in 1969.
Also on the bill are "The Band" a group of musicians whose reach and influence is still inspiring young rockers today.
When the world lost vocalist and drummer of "The Band" last week the rock and roll fraternity went into overdrive to pay tribute to Levon Helm. Including John Fogarty, who was playing the Coachella festival in California, sharing the stage, this time, with the Black Keys! They pumped out an incredible version of "The Weight" in honour of Levon, who lost his battle with cancer at the age of 71.
Now here's the moral of the story. Levon and former bandmate, Robbie Robertson managed to put their differences aside and make peace with each other before it was too late. You see Robbie split "The Band" in the 70's and Levon wasn't too happy about that!
If only John Fogarty could take a leaf and make that call to his former CCR mates Doug and Stu. A CCR reunion is often talked about but never quite makes it to the finish line. Now maybe the time for bygones to be bygones. Face it, none of us are getting any younger!
************************
If I had just one euro for the amount of times I've said on Radio NOVA, " the amount of pure home grown talent that plays in our country every single night…" I'd be rather well off.. mind you, the government would find some kind of speaking tax and take all my well earned off me!
Anyway, MUST talk up and congratulate Dublin rockers "The RipTide Movement"
(Huge CCR fans BTW!) on their excellent new album "Keep on Keepin On. Bluegrass Americana meets full on 'turn it up to 11' Rock n Roll, surely this release will put these guys firmly on the map? And don't get me started on how good they are live! Dublin's Academy was hopping on Saturday night last to the Riptide's pulling power.. "Keep on Keepin on" is out now – treat yourself.