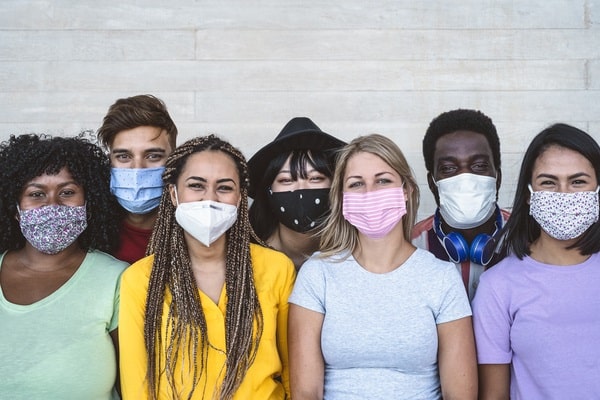 The requirement to wear face masks in several settings across Ireland has ended from today.
This stretches to schools, where public health measures like facemasks, pods and staggered arrival times have all come to an end.
Workers in the hospitality sector also also no longer required to wear masks or on public transport. However, public health guidance has still reccomended that face masks are to be worn.
Masks are also still required to be worn in healthcare settings.
The end date for the wearing of masks had been confirmed by Taoiseach Micheál Martin last week.
Mr Martin had said that Ireland was "moving from the emergency phase of the pandemic to a new transitionary phase".
Isolation Rules
Along with masks, the rules regarding close contacts have also changed. If a person shows no symptoms, they do not need to isolate or get tested for Covid-19.
However, symptomatic people are still required to isolate.
Healthcare workers who have tested positive for Covid-19 will still be required to take Antigen tests and follow the guidelines.
These changes regarding masks and close contacts arrive almost 2 years to the day that the first Covid-19 case was confirmed in Ireland.
Despite this rule change regarding masks, Tánaiste Leo Varadkar said that he feels that a lot of people will continue to wear masks after February 28.
"The positivity rate is still very high and I'm hearing of people I know every single day still testing positive with Covid", he said. "So we need to recognise that the pandemic isn't over".
"However, we're in a very different place now", he added.
"We've built up a very high level of population immunity because of the vaccines and because of the numbers of people that have contracted the virus at this stage and also the Omicron variant is much milder, and that allows us to deal with the pandemic in a very different way, much more in the way that we would have dealt with a flu pandemic for example".