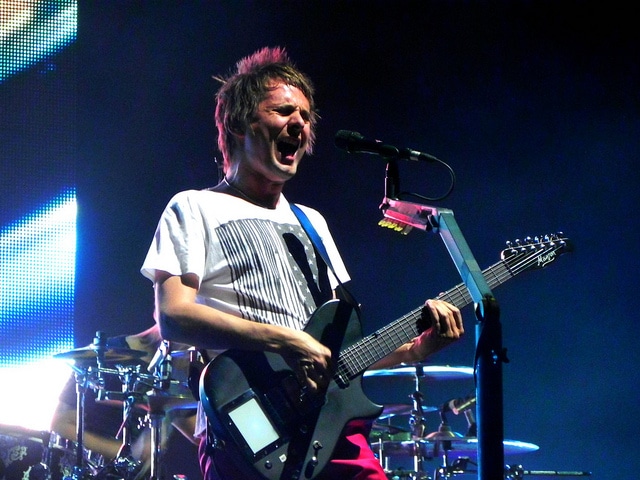 Muse's frontman Matt Bellamy and actress Kate Hudson have ended their three year engagement.
The news was announced by Hudson's publicist last night, after months of speculation that the couple were on the verge of splitting.
Rumours have circulated that the actress has already moved on to a new relationship with professional dancer Derek Hough.
The pair have a one child together named Bingham Hawn Bellamy, who was born in July 2011.
Kate's representative told People: "Kate and Matt have been separated for some time now. Despite this, they remain very close friends and committed co-parents."
The duo started dating in the summer of 2010, with the actress becoming pregnant just two months in to the relationship. They got officially engaged in April 2011 but never tied the knot.
Muse have started working on material for their forthcoming seventh album and have been sharing photos and videos of the recording process.
The group have spoken about how the new LP will be a return to their 'rockier' roots and will be 'more raw' than the more recent synth and classical-inspired albums.
Singer Matt Bellamy said, "I have this strong feeling that the next album should be something that really does strip away the additional things that we've experimented with on the last two albums, which is electronics, symphonics and orchestral work and all that kind of stuff."
Muse are currently in the running to headline Glastonbury 2015, along with AC/DC, U2, Oasis, David Bowie, Coldplay and Foo Fighters.