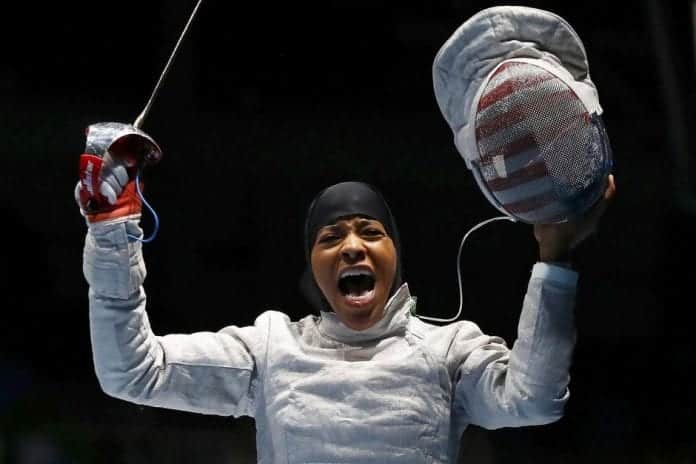 A new barbie doll has been unveiled at the Glamour Women of the Year Summit in New York.
A hijab-wearing doll will be released next year. The new barbie is being made to honour Olympian, Ibtihaj Muhammad.
Thank you @Mattel for announcing me as the newest member of the @Barbie #Shero family! I'm proud to know that little girls everywhere can now play with a Barbie who chooses to wear hijab! This is a childhood dream come true 😭💘 #shero pic.twitter.com/py7nbtb2KD

— Ibtihaj Muhammad (@IbtihajMuhammad) November 13, 2017
The doll is the latest Barbie 'Shero', which is a line of Barbies modeled after real-life inspirational women, like Ava DuVernay and Ashley Graham.
The doll was unveiled at Glamour's Woman of the Year Summit. The Shero line, which launched in 2015, includes dolls based on Olympic gymnast Gabby Douglas, model Ashley Graham, ballerina Misty Copeland, director Ava DuVernay and actress Zendaya.
We are so excited to honor @IbtihajMuhammad with a one-of-a-kind #Barbie doll! Ibtihaj continues to inspire women and girls everywhere to break boundaries. #Shero #YouCanBeAnything #GlamourWOTY pic.twitter.com/oV0e6ClgL6

— Barbie (@Barbie) November 13, 2017
"Ibtihaj is an inspiration to countless girls who never saw themselves represented, and by honoring her story, we hope this doll reminds them that they can be and do anything," commented Sejal Shah Miller, Barbie's vice president of global marketing.
Feature Image: Ibtihaj Muhammad – Reuters: Issei Kato AP/ABC