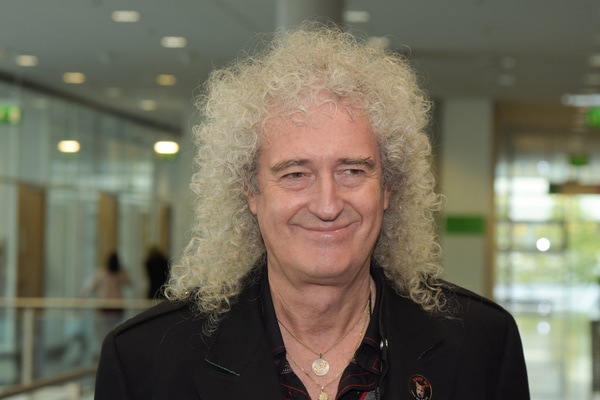 Exquisite guitarist, Brian May believes Queen had "unfair advantage" at Live Aid, believing 20 minutes is just not enough for such an electrifying band. Each performance received the same, although as far as Queen is concerned, May felt they were at a disadvantage over the rest.
Having performed in Wembley before Live Aid, the band are no strangers to electrifying the huge stadium. Speaking in Queen's The Greatest video series, lead guitarist May claims, "We did have an unfair advantage. We had done football stadiums. Freddie, particularly, learned this magical way of involving everybody. In a huge football stadium, he could make everybody feel that they were in contact."
Further in the video (below), May recalls doubting whether Bob Geldof could pull off such ambitious plans when recruited during a BPI Awards ceremony. Attending for an award, Queen sat only a few tables away from Bob Geldof.
"Geldof was a few tables away and came over and said how about doing this thing," May recalls. "And he said, 'we are going to have this, and this, and this, and this', and we said, 'oh yeah, I'm sure'; thinking that it was an almost impossible thing to get together, but we said 'yeah', we'd be interested."
It was not long into their act when May, Taylor, Mercury, and John Deacon captured the attention of 72,000 people in attendance, and 1.9 billion watching on TV. The band shot through a rapid-fire collection of hits as they took their turn on the Wembley stage. The show has become regarded as one of the best live rock performances of all time, revitalising Queen's career.
May's bandmate, Roger Taylor remembers "looking up and seeing the whole place just going completely bonkers in unison, and thinking, 'Oh – this is going well!'" With some claiming Queen had ulterior motives of some sort, Taylor claims; "No, it wasn't a career move, but of course that's in the back of everybody's mind."
Meanwhile, Taylor has been discussing his upcoming solo album and the possibility of a sequel to hit film Bohemian Rhapsody. Read more here.