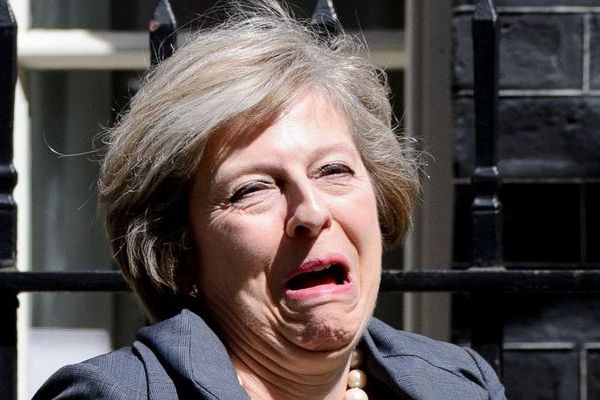 The British government has suffered a virtually unprecedented loss after being held in contempt of parliament for refusing to provide all of the legal advice it received on the Brexit deal it negotiated with the European Union.
Labour's Sir Kier Starmer said "Parliament is now fighting back," after the result was greeted with a delighted roar by the opposition in the Commons. He called the contempt finding "a badge of shame for this government".
The British Prime Minister was hoping to win over her critics who have threatened to vote against Brexit in parliament.
Opposition parties, as well as the DUP propping up Theresa May's minority government, were furious that the government had only provided an outline of the legal basis for its Brexit deal after Parliament voted to be given the full advice.
They put forward a motion, which was backed by 311-293 in a vote today, that found ministers in contempt of Parliament and ordered the immediate publication of the advice.
The leader of the House of Commons, Andrea Leadsom, said the government would provide the full advice to the Parliament on Wednesday, despite arguing it would imperil its negotiating position in future discussions on a post-Brexit trade deal.
The government lost three votes, each by narrow but significant margins, demonstrating the huge difficulties it will face in the coming week in a debate and subsequent vote on that deal, which must pass if Brexit is to go ahead as the government plans.
It had tried to head off the contempt vote with an amendment that would have sent the issue off to consideration by a parliamentary committee.
It lost that vote by 311 votes to 307. In the subsequent vote on the contempt motion, the government lost 311-293. Leadsom then introduced a bill on the Brexit deal, which was immediately challenged with an amendment that would make the Parliament supreme in deciding the next move if the deal is voted down next week – as many anticipate it will be.
That would set up a potential constitutional showdown as Parliament and the government wrestle for control of Brexit's 'Plan B'. The amendment was approved by a large margin: 321 to 299, suggesting a big revolt against the government by conservative MPs.