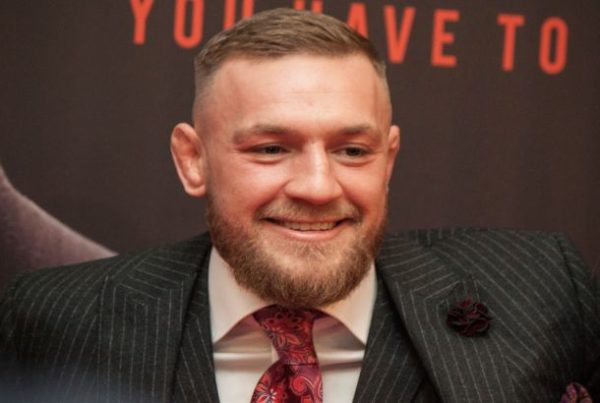 Conor McGregor has been named as the World's Richest Sports Athlete by Forbes Magazine. He has accrued €123 million ($150 million).
According to the magazine, McGregor is richer than soccer stars Lionel Messi, Cristiano Ronaldo and FI driver Lewis Hamilton.
In terms of the list, Cristiano Ronaldo and Lionel Messi joined McGregor in the hundred club. Another soccer star, Neymar from Paris Saint Germain was also included.
Basketball stars LeBron James & Kevin Durant, tennis player Roger Federer, Super Bowl winner Tom Brady and FI star Sir Lewis Hamilton also made Forbes Magazine's list.
NFL's Dak Prescott from the Dallas Cowboys also made the list.
McGregor
McGregor earned this wealth from the sale of his Whiskey brand Proper Twelve to Proximo Spirits, as well as his exploits in the Octagon.
He has also showed no signs of slowing down, having upped his game in terms of product endorsements. He has added the lifestyle brand Roots of Flight and the video game Dystopia: Contest of Heroes and Draftkings to his portfolio.
The Notorious also previously agreed a lucrative deal to wear Monster Energy's logo on his shorts, as well as his various Burger King campaigns.
Conor McGregor is also due to fight Dustin Poirier in their second rematch later this Summer at UFC 264. All going to plan, the Notorious is due to fight again later this year.
Pubs & Manchester United 
Speaking of football, Conor McGregor caused a stir on social media last month after tweeting that he was considering putting in a bid to buy Manchester United. This came as Chief Executive Ed Woodward resigned from the Red Devils following the collapse of the European Super League which United were a founding member.
At the time McGregor tweeted, "Hey guys, I'm thinking about buying Manchester United! What do you think?". More on that story here.
April turned into a very busy month for the MMA star. He also confirmed the purchase of the Marble Arch pub in Drimnagh. This was the pub where the Dubliner was fined for assaulting a member of the public in 2019. It is also the second pub that he has purchased, after he bought Crumlin's Black Forge pub last year.
McGregor bought the Marble Arch for €1.5 million and €2 million. See Nova's report for more on that story here.