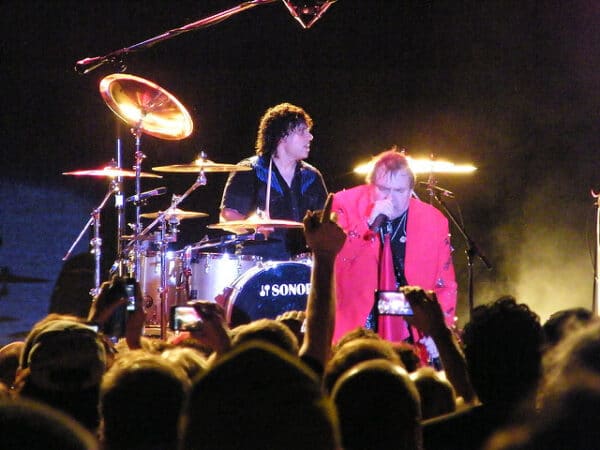 A very distressing video has emerged online which shows Meat Loaf collapsing onstage during a gig. At a show in Edmonton on Thursday night (June 16th) Meatloaf collapsed midway through a song.
Marvin Lee Aday aka Meat Loaf had previously cancelled shows in Moose Jaw and Calgary, Alberta earlier in the week due to illness. During a rendition of one of his most famous songs 'I Would Do Anything For Love', Meat Loaf stopped singing and suddenly collapsed.
Ambulances and fire trucks soon attended the scene at about 9.37pm local time, according to reports.Then according to Fox News, he was taken to hospital at around 10 pm.
No official statement has been released on his condition, but fans who were at the show said he didn't look in the best of shape. One fan documented the moment that the ambulance arrived for Meat Loaf.
Ambulance here for #Meatloaf pic.twitter.com/DOq1oPQQbF

— Trevor James (@theb0neman) June 17, 2016
Speaking to the Edmonton Journal, an audience member said "We weren't sure at first whether it was part of the act or it was something for real." You can watch the incident as it happened down below, but be warned it is a very unsettling video.
Photo Credit: Michael Saurs