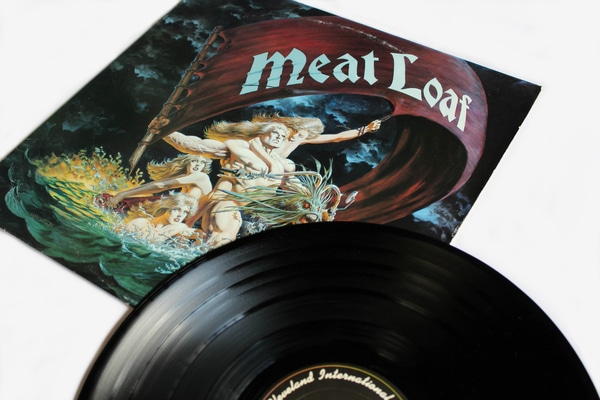 Music from the catalogue of late, great musician, Meat Loaf has skyrocketed with streams in the US rising 2,583% since his untimely death. According to Billboard, the rocker's singles and albums sales have similarly made sizable jumps, as fans take to their speakers to remember one of the greatest.
The American music and entertainment magazine reports MRC Data showing on-demand audio and video streams of Meat Loaf's music soaring to 15.9 million between January 21st, and 23rd. Data from the previous days leading to Meat Loaf's death had shown 593,000 streams over January 18-20.
As one would expect, Meat Loaf's most loved hits top the list of tracks garnering the biggest surges in playback. The classic I'd Do Anything for Love (But I Won't Do That) racked up 3.2 million streaming plays between January 21-23, dwarfing the previous 186,000 between January 18-20. The song has also been featured in the recent Pam & Tommy trailer for the upcoming Hulu series.
Paradise by the Dashboard Light also saw a rise in streams since Meat Loaf's passing, rising from 147,000 to 3.1 million streams. While Two Out of Three Ain't Bad, another favourite from the album, Bat Out of Hell, climbed to 1.9 million streams.
Billboard also revealed some sales increases as well, with digital sales of Meat Loaf's catalogue rising 21,298% to 54,000. Of all his songs, I'd Do Anything for Love topped the sales with 17,000 sold over the January 21-23 period, with the two aforementioned Bat Out of Hell favourites peaking in the 11,000 range.
Meat Loaf's discography also saw 19,000 in albums sales over the tracking period, led by Bat Out of Hell with 13,000 of those sales, followed by Bat Out of Hell II: Back into Hell with 3,000. Born Michael Lee Aday, the rocker leaves behind his wife Deborah, daughters; Pearl and Amanda, and many close friends, all of whom had been with him throughout his final 24 hours.