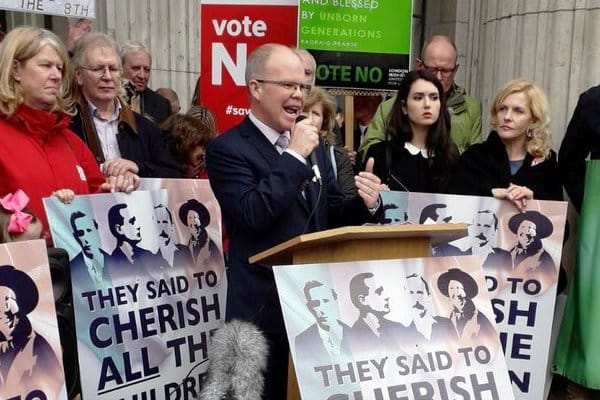 Meath West TD Peadar Tóibín has resigned from Sinn Féin with what he says is a heavy heart. A sitting TD since 2011, he was under a six month suspension for voting against abortion legislation despite the party agreeing to support the bill.
In a statement, Deputy Tóibín said it was agreed in 2012 that the party would not marginalise him for his views on the right to life. However, he says 18 months ago that deal was effectively binned.
He claims he wrote to the party whip two weeks ago to find out if there was a future for him to contribute to the development of the party in a fair and equal manner. But this letter was not replied to.
He now plans to focus his efforts on building a new 32 County movement. Tóibín says a number of Fianna Fáil TDs are potentially interested in joining a new political party he is hoping to set up.
"A lot of people from Fianna Fáil, believe it or not, over the last month or two are absolutely frustrated with Micheál Martin's – what they called two fingers to the membership on so many different issues.

"Those individuals are desperately crying out for some kind of platform to allow them work for the objectives that they have."
He has based his resignation on being repeatedly marginalised for his anti-abortion views. He was suspended for ignoring the party whip and voting against the abortion legislation.
Speaking today following the resignation of Peadar Tóibín, Sinn Féin President Mary Lou McDonald said:
"It is with regret that I have learned of the resignation of Peadar Tóbin from Sinn Féin.

"Peadar was a valued member of the party.

"Sinn Féin is home to a diversity of views; we debate and our members vote on policy at our Ard Fheis.

"All Sinn Féin elected representatives are bound by the decisions of the Ard Fheis.

"The people voted to repeal the eighth Amendment. There is a responsibility on all Sinn Féin TDs to give effect to the people's vote and to represent Sinn Féin policy.

"Unfortunately Peadar was unable to do this and was suspended from the party and has now taken the decision to resign. I wish Peadar and his family well for the future."
It is with a heavy heart that I resign from Sinn Féin today. I have been a member of the party for 21 years. In that time I poured all my efforts into achieving Irish Unity & Economic Justice. This clearly is no longer enough. I will now help to build a new 32 County movement. pic.twitter.com/RqzimdR8Zp

— Peadar Tóibín (@Toibin1) November 15, 2018