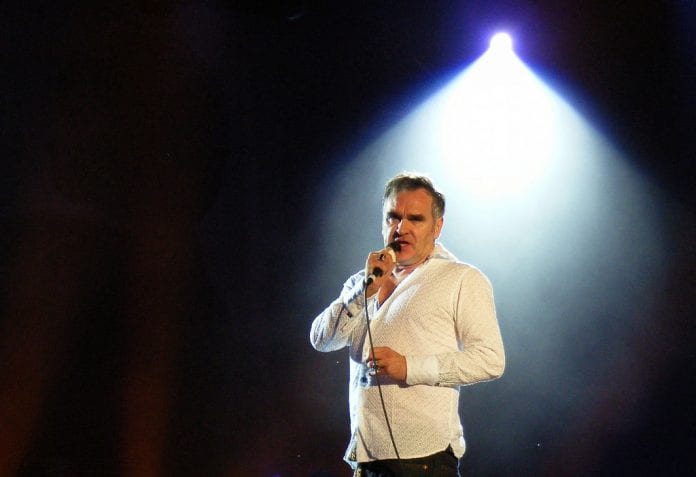 Morrissey is well known for being an animal rights activist, with a strong opinion of meat-eating. Meat is still murder according to the singer and he doesn't want it anywhere near his gigs.
Morrissey will play two gigs at The Hollywood Bowl this week on Friday the 10th and Saturday the 11th, demanding that the venue be meatless. It's something that The Hollywood Bowl has never done before, but they've agreed to honour Morrissey's wishes. In 2015, the Spent The Day In Bed singer cancelled one of his gigs in Iceland because the venue refused to go vegetarian on the night.
"I love Iceland and I have waited a long time to return, but I shall leave the Harpa Concert Hall to their cannibalistic flesh-eating bloodlust," Morrissey said at the time.
It's the first time that the The Hollywood Bowl will go completely meatless, but they will continue to sell some dishes containing cheese and other animal products.
Gig-goers will be able to enjoy potato tacos, falafel burgers, avocado toast and more, with boxs seat audience members being offered a
"vegetarian Moroccan feast for two" with hummus, spiced carrot salad, labneh, grilled market vegetables and an olive oil cake for dessert.
But if you really can't go without a burger or hot dog, you can still bring it in with you. Although, we wouldn't advise letting Morrissey see you with it..
Photo Credit: Man Alive!