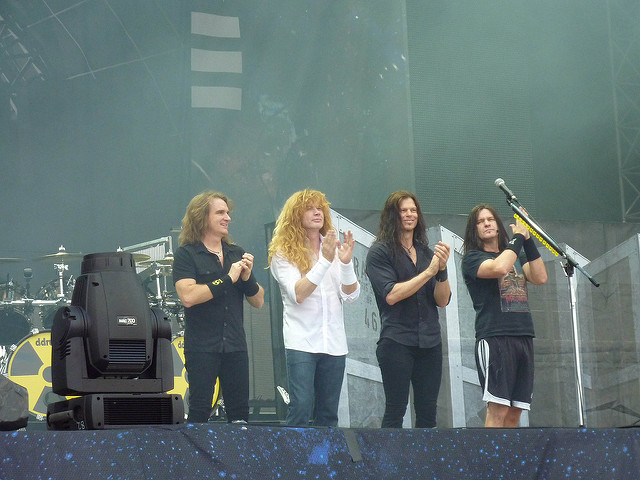 Megadeth have visited a fan who was allegedly stabbed and robbed at their concert in Argentina.
According to various reports, the fan was stabbed three times following an argument in which a woman attempted to rob his wallet at the Estadio Ruca Che venue.
It is understood that a companion of the woman intervened by stabbing the victim in the arm and back. The victim reportedly had 5000 pesos(€300) stolen from his wallet.
Speaking on Twitter about the incident, frontman Dave Mustaine said "Gotta split. A fan got hurt last night. I'm gonna visit him in the hospital. Love you guys, and please for God's sake be nice to each other!".
Mustaine has since said that the groups management intend to fly the fan out to their show in Buenos Aires, "I really was happy to see him. Our promoter is flying him to Buenos Aires to see the show… I would do the same thing for our fans no matter where they are from".
The fan is said to be recovering well in Castro Rendón Hospital. Megadeth continue their tour of America which finishes in New Jersey on October 16th.
In other Megadeth news, Dave Mustaine is to release a new signature beer.
Photo Credit: Ingo Hoffman