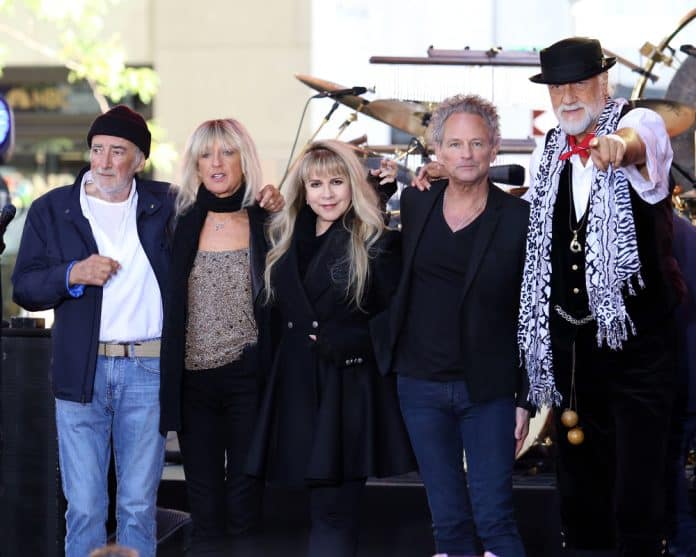 A meme has pushed Fleetwood Mac's 'Dreams' to #14 in Billboard's Hot Rock Songs chart. That's thanks to its usage in a tweet showing people dancing to the song. The classic tune hit #1 on the Billboard Hot 100 in June 1977.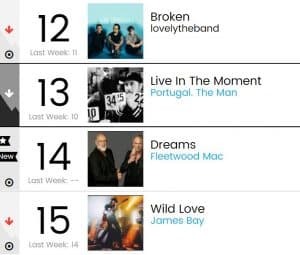 A tweet dated 22nd of March from Twitter user @bottledfleet said, 'Fleetwood Mac's music is so boring, you can't even dance to it.' It was followed by the comment, 'Me, an intellectual' and features a 38-second video clip of a marching band's dance team grooving to 'Dreams.'
"Fleetwood Mac's music is so boring, you can't even dance to it"

Me, an intellectual: pic.twitter.com/2QmrFycHy2

— i m m i g r ❀ n t (@bottledfleet) March 22, 2018
The viral tweet had earned over 100,000 retweets and 300,000 likes by the start of April. Similar tweets referring to the meme helped spark the song's 36% surge in download sales. According to Nielsen Music In the latest tracking week 23rd – 29th of March the song reached 2,000,. As well as this, the song totaled 1.9 million on-demand streams which is a 24% gain.
It's not the first time Fleetwood Mac have made a resurgence on Hot Rock Songs, which began in 2009. Last May, fellow Rumours track 'The Chain' reached #7 after its inclusion on the Guardians Of The Galaxy Vol. 2 soundtrack.
The return of 'Dreams' up the charts also helped Rumours on the Top Rock Albums chart, as the 1977 album jumps 21-13 with 7,000 equivalent album units, up 12 percent. The record topped the Billboard 200 for 31 weeks beginning in 1977 and is still the longest run for an album by a group in the chart's history.