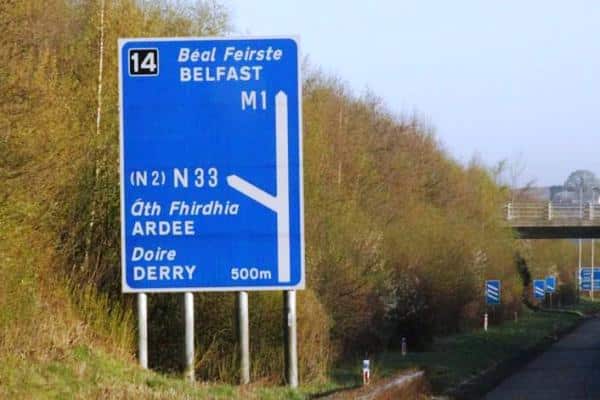 A driver picked up penalty points and a fine after being caught speeding behind an ambulance rushing to an emergency in Co. Louth last night.
Gardai on checkpoint duty caught sight of the reckless car travelling close behind the ambulance while officers were on-duty clocking cars on the M1 near Ardee.
The 19-year-old driver was caught doing more than 120 km/hr.
Dublin Fire Brigade says its not uncommon for drivers to speed behind ambulances, which it says puts the safety of everyone in danger.
A Dublin fire brigade spokesperson praised Gardai for the arrest of the man who was speeding saying 'unfortunately this practise is not uncommon.'
'Following an ambulance under blue light conditions to gain a time advantage puts the safety of everyone on the road in danger. Good catch by the road's policing unit.'
While operating a checkpoint on the M1, Gardaí attached to the Ardee district detected a car driving in excess of 120kph, behind an ambulance while the emergency blue lights were activated. The driver was not connected to the emergency. Fixed charge notice to be issued #RSMA pic.twitter.com/yqrrm5a9eL

— An Garda Síochána (@GardaTraffic) February 12, 2020