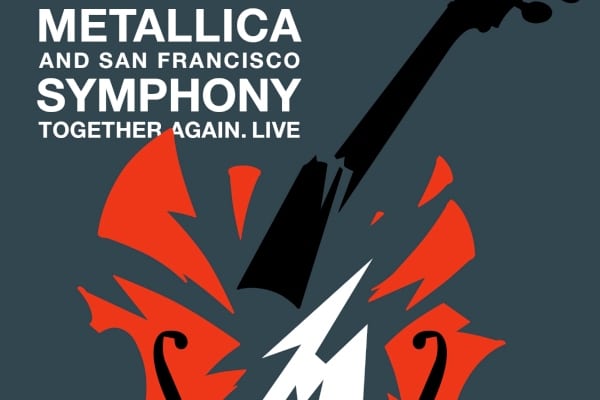 S&M2! – The 20th anniversary of Metallica's groundbreaking S&M concerts and album recorded with the San Francisco Symphony are coming to a cinema near you!
A new film reunites the iconic pairing with legendary conductor Michael Tilson Thomas in what is his final season in San Francisco.
Recorded live on September 6th and 8th, the shows also commemorates the opening of the state-of-the-art Chase Center, a historic addition to the city's waterfront.
2019's S&M² concert will feature the first live performances of these arrangements in 20 years, plus the first-ever Metallica and San Francisco Symphony renditions of songs written and released since the original concert.
This theatrical release gives millions of fans around the world the chance to eclipse time and experience the show as a modern-day big screen concert. The release is October 9th, 2019.