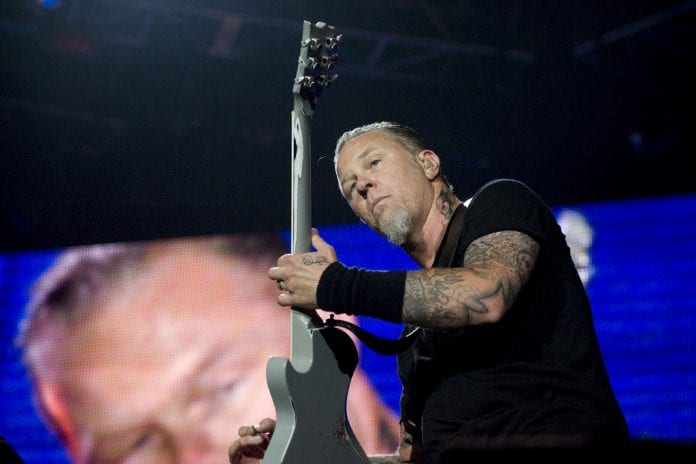 American heavy metal band, Metallica, are hoping that their third record 'Master of Puppets' will be available nationwide in the near future, something Metallica fans will be delighted to hear.
Metallica's drummer Lars Ulrich dropped the hints that the album will be soon released to the public in an interview this week with Quebec, Canada's Voir.
The 1986 LP will follow the new release of their 1983 debut, 'Kill 'Em All', and 1984's 'Ride the Lightning', which were both released last year. Just like these two albums it is thought that the new album "Master of Puppets" will be available to purchase in different ways, including a box set.
"We'll try to see if we can get it out at the end of this year," Ulrich told Voir (via Blabbermouth). "It's coming soon. We're working on it. There's a lot of stuff associated with Master of Puppets – it's an immense project. We've spent too much time looking forward, with 'Hardwired … to Self Destruct.' But Master of Puppets is obviously next. Hopefully, late this year. If not, soon thereafter."
Ulrich also commented on how the band followed up the 1987 EP 'Garage Days Re-Revisited' and the 1998 album 'Garage Inc.', which were just totally jam packed with covers.. "Where there's life, there's hope," he said. "Other groups' material has always been a part of who we are. I'm sure we're going to record material and get it out."
Photo Credit: Mike Murga
*Written by Hannah Murphy