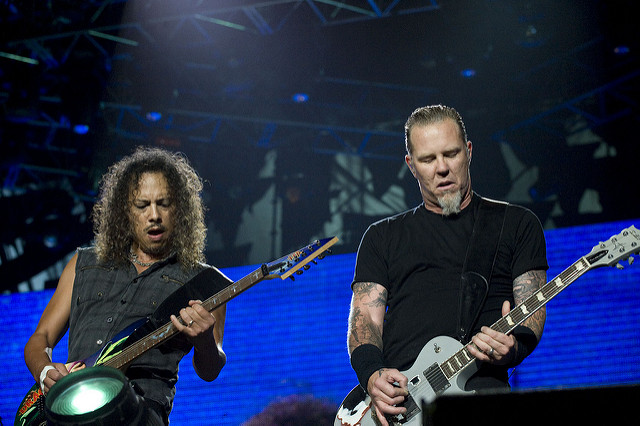 Metallica have confirmed that they have finally completed their next album 'Hardwired… To Self-Distruct'.
In a recent interview with US radio station 93.3WMMR, singer James Hetfield had revealed that the band were still making changes to the album, which is due for release in November.
After spending the last week making changes to the album, Metallica took to their website to confirm that the album is now finished, "Guess what?!? It's DONE! We have put the finishing touches on our next album Hardwired… To Self-Distruct and are looking forward to the next phase of unleashing it to the world, waking the monster that is Metallica and hitting the road."
The band's drummer, Lars Ulrich also posted a video to the website which you can watch here.
'Hardwired… To Self-Distruct' is Metallica's first album since 2008's 'Death Magnetic'. The band have already released the semi-title track from the album, 'Hardwired'.
Metallica have also revealed that the deluxe edition of the CD will now contain covers, revamped singles, and new live recordings, as well as a new version of 'Lords of the Summer' and a tribute to Ronnie James Dio from the album 'Ronnie James Dio – This Is Your Life'.
'Hardwired… To Self-Distruct' is due for release on November 18.
Photo Cred: Mike Murga