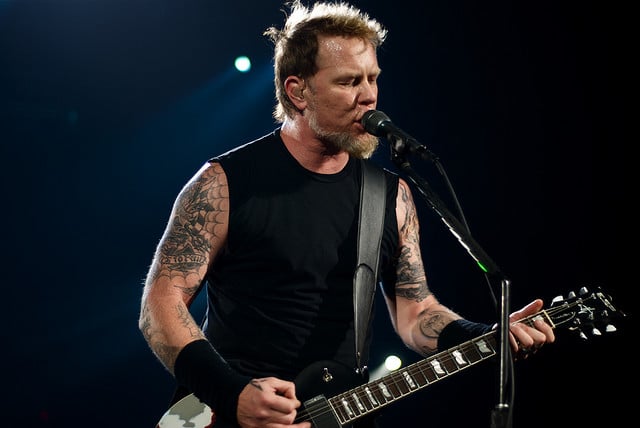 Heavy Metal Gods Metallica have announced that they will be releasing their own brand of beer in partnership with Budweiser. The only catch is that it's only available in Canada.
It is being made to mark their tour dates in Canada, with the tour beginning in Quebec City on September 28th. Budweiser will offer a limited-edition branded beer in a black can that features the band's distinctive logo on the front.
A tanker filled with maturing Budweiser will be parked outside the venue while the band play, before it's driven to Montreal to complete the process. More than 91,000 Metallica cans will be made, and sold in packs of 15 and 24.
A spokesperson for the brewer of the beer Labatt, spoke about the new deal "We're very pleased the guys are participating in this unique partnership."
It's not the first time that a band has partnered with a brewer to produced their own beer. Both AC/DC & Queen recently released their own brand of beer with names appropriate to them.
On the Irish side of things, public figure Ross O'Caroll Kelly (Leinster rugby aficionado, greatest Irish rubgy play never too play for them) was given his own brand of beer just in time for the Rugby World Cup. You can check out the image of the so-called "Ross's Heino" made by Heineken of course here.
Photo Credit: Stephen Kallao