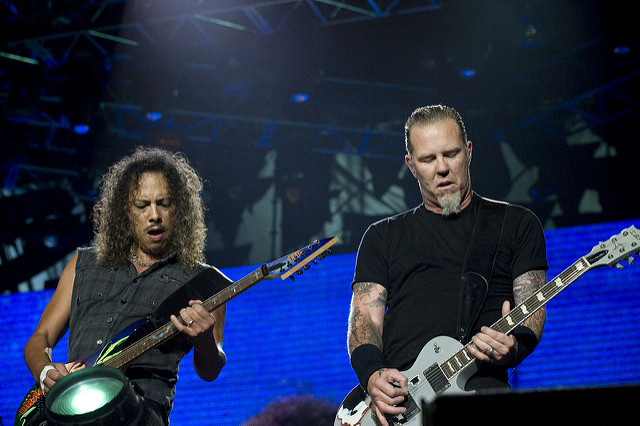 Metallica will perform at Neil Young's star studded Bridge School Benefit this October.
The event, now in it's 30th year, raises funds for children with severe communication and physical impediments.
The annual gathering is mostly composed of acoustic, stripped back performances, which could make this years gig quite interesting considering the line up. Cage The Elephant, My Morning Jacket, Willie Nelson, Norah Jones and Roger Waters are also set to perform on the night.
Founded in 1987 in Hillsborough California, The Bridge School was part-created by Young's ex wife Pegi Young, after their struggle to find a school which accommodated their non-verbal son who suffers from cerebral palsy. The first Bridge School Concert took place in 1986 which massively helped get the school running.
The concert takes place at the Shoreline Amphitheatre in California on October 22 and 23.
Meanwhile, the group released a video documenting the journey behind their latest single 'Hardwired'. The nine minute video gives fans a peak at how the band wrote and recorded the track.
Drummer Lars Ulrich told Rolling Stone, "We were sitting there taking stock of the record and thought maybe we should write one more fast, little crazy song, and that became 'Hardwired'. It just kind of happened I think James and I wrote and recorded it in less than a week, which, for us, is basically a nanosecond".
'Hardwired' is the opening track on the bands latest album, Hardwired… To Self-Destruct, it's available to download now. The album will be released November 18th.
Photo Credit: Mike Murga