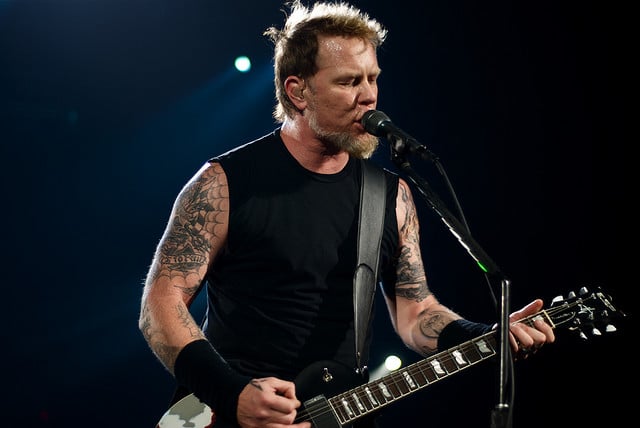 Metallica have released a preview for their upcoming 16-disc live vinyl box set which releases next month. The release will include four complete shows from their 2014 By Request tour.
The gigs on the box set are Montreal, Bogota, Helsinki and Istanbul  which were selected for release by Metallica fans. It was recently announced that The box set will be limited to only 500 copies.
Metallica fans can pre-order the box set at a reduced price, or buy the Montreal show right now separately. The other three sets will be available individually from November 9th.
It is the second live box set to be released by the band recently, as at the end of last year they released a set of 27 live albums from their world tour in 2014.
The box set included their performance at Glastonbury in 2014 when Metallica became the first metal band to top the bill on the Pyramid Stage in the event's 44-year history.
They recently released an unboxing video of one of their new live vinyl sets which focuses on their concert in Montreal. You can check out the video down below.
Photo Credit: Stephen Kallao