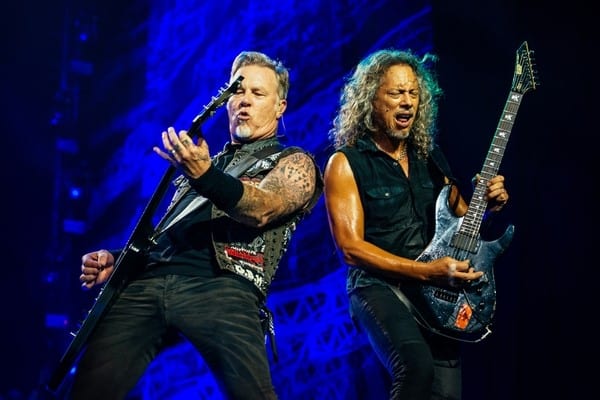 Kirk Hammett of Metallica has said that the band will continue to sell their own brand of bourbon despite front man James Hetfield's addictions.
Speaking to the Daily Star the legendary guitarist said that he does not feel that the band's Blackened bourbon is related to the singer's latest rehab stint.
He said: "You can't compare the two things. James's struggle to get dry is a completely personal matter mentally and emotionally. The fact that we produce, bottle and sell alcohol is totally independent of this. It is completely up to you whether you drink or not."
The legendary rock band released their own bourbon Blackened named after the opening track from their 1988 studio album '…And Justice for All' in 2018.
Describing the bourbon in a statement at the time they said: "The ultimate goal is to make a whiskey that fits into the Metallica experience and sets itself apart from all the others. We want to show the world, and in this case especially the whiskey connoisseurs, how seriously we take this endeavour."