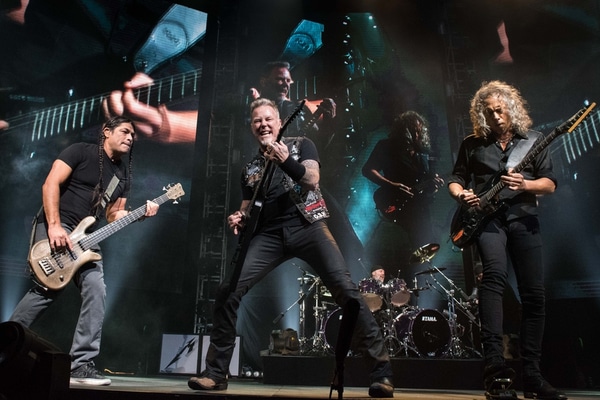 Metallica has just announced that they will be following in the footsteps of Ye and Drake as they livestream their 40th Anniversary concert in partnership with Amazon Prime Video.
The two show event, titled Metallica 40th Anniversary Live, will stream live from the band's hometown of San Fransisco. Metallica will take the stage at the Chase Center on December 17th and 19th to celebrate four decades of head banging.
In-person tickets will only be made available to members of the band's Fifth Member fan club. Streaming for the event will begin at 9pm PT/12 am ET and will be free to view, even for those who do not hold a subscription with Prime Video or The Coda Collection.
The Coda Collection is dedicated to compiling biographical and performance video from musicians to be made available for online streaming through Amazon Prime Video. Content compiled will be available for subscribers exclusively on their channel throughout 2022.
In conjunction with the live-streaming of their anniversary concert, Amazon Music with also be launching "The Metallica Takeover", a special station that will be made available to Amazon Music subscribers as well as Prime members featuring guest-hosted content from the band's members.