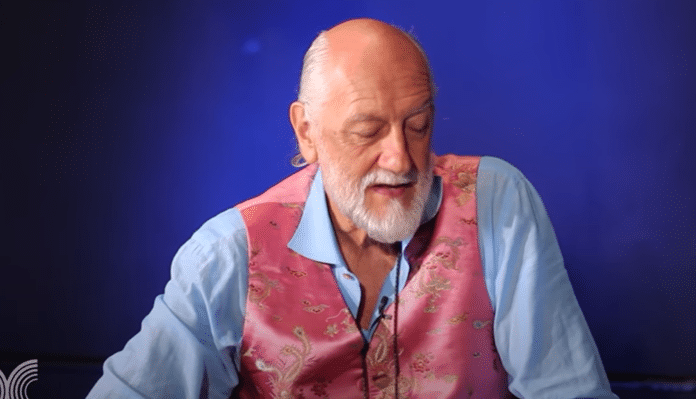 Mick Fleetwood has said that he has patched things up with former Mac bandmate, Lindsey Buckingham. Buckingham was axed by the band in 2018 and they continued their subsequent tour without him.
Fleetwood had also maintained that Buckingham would never tour with the band again.
Mick even said in an interview, "No. Fleetwood Mac is a strange creature. We're very, very committed to Neil and Mike, and that passed away a time ago, when Lindsey left. And it's not a point of conversation, so I have to say no".
Fleetwood's "Gracious and open" chat with Lindsey
However, it appears that the drummer has had a change of heart. Mick said recently that the pair have been on good terms. They started talking following the death of Mac co-founder, Peter Green.
Mick Fleetwood said, "I've really enjoyed being re-connected with Lindsey, which has been gracious and open". 
He added, "And both of us have been beautifully honest about who we are and how we got to where we were".
"Strange things can happen"
Asked if there was even a possibility if Lindsey could return to Fleetwood Mac for a Farewell Tour. The drummer had this to say.
"Strange things can happen. I look at Fleetwood Mac as a huge family. Everyone plays an important role in our history, even someone like (early '70s) guitarist Bob Welch, who was huge and sometimes gets forgotten".
Mick also added that Lindsey's legacy with the "family" will never be forgotten. "Lindsey's position in Fleetwood Mac will, for obvious reasons, never be forgotten, as it should never be forgotten". 
The major stumbling block to a Mac reunion, has been the rocky relationship between Lindsey Buckingham and Stevie Nicks. The former bandmates' working relationship has been strained for decades.
"I can't speak for the dynamic with Stevie and him," Mick also said on this issue. "I don't even need to protect it. It's so known that they're chalk and cheese in so many ways, and yet not", 
"Such a strange story"
Fleetwood also added that he is looking forward to working with Lindsey anyway. Whether that is with Fleetwood Mac or not, remains to be seen.
"I know for a fact that I intend to make music and play again with Lindsey," he said.
Adding, "I would love that. It doesn't have to be in Fleetwood Mac. And Fleetwood Mac is such a strange story. All the players in the play are able to talk and speak for themselves. Somehow, I would love the elements that are not healed to be healed. I love the fantasy that we could cross that bridge and everyone could leave with creative, holistic energy, and everyone could be healed with grace and dignity". 
We also brought you what Christine McVie had to say on a possible return to the stage for Fleetwood Mac. See that report here.