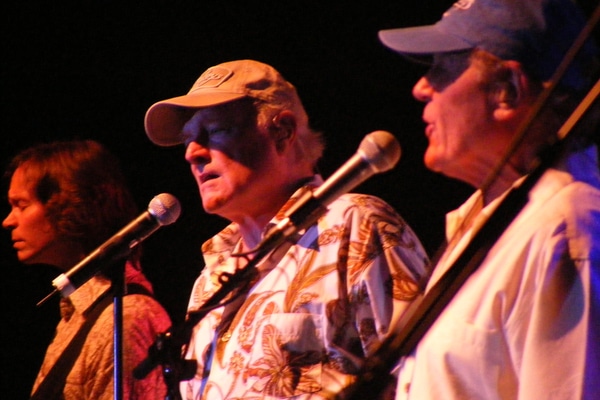 Rumour has it that Mike Love and Brian Wilson could be putting their differences aside for a Beach Boys reunion tour.
The 'Good Vibrations' hitmakers have not performed together since the end of their 50th anniversary tour back in 2012.
Since then the surviving members of the band, have been touring separately in two Beach Boys bands.
Mike Love told Rolling Stone he is very much open to the idea of a reunion.
This would mark the 60th anniversary of the band's first hit in 2021:
'I'm not against anything like that," he says. "Anything that's creative and done for positive reasons is good with me. We will continue thinking about stuff like that and see what we can do.'
Brian Wilson has not made any comment publicly on another reunion.