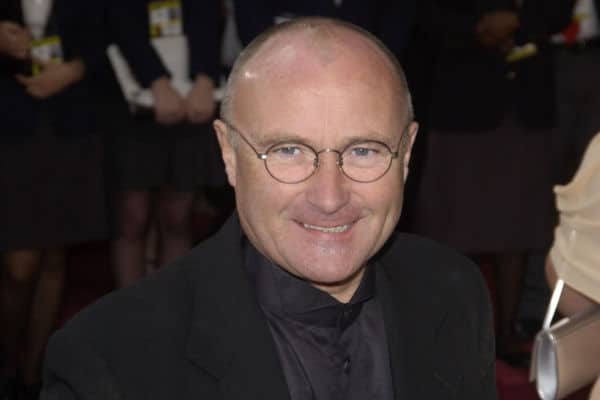 Mike Rutherford has revealed that former Genesis bandmate Phil Collins is "much more immobile than he used to be".
Rutherford spoke about Collins' health during a interview, promoting his upcoming tour with Mike + The Mechanics.
Phil Collins has endured his fair sure of health struggles over the years. A spinal injury saw the former drummer damage vertebrae in his upper neck, causing him nerve damage.
These injuries saw him perform Genesis' last ever live shows in a wheelchair in 2021.
Over the last few years, Collins has also been walking with a cane.
"a shame"
During his interview, Mike Rutherford provided the latest update regarding Collins' health issues.
"As you know, Phil is a bit… He's much more immobile than he used to be, which is a shame, but at the tour, he was in good spirits", he said.
"He's fine now at home, enjoying life. He's worked so hard over the years. I think he's enjoying his time at home".  
Mike + The Mechanics Tour which kicks off on April 12, will also see Phil Collins' son Nic playing drums.
When asked if Nic was a chip off the old block, Rutherford had this to say.
"I always support the dads because I'm this generation. Phil's the most amazing drummer, but Nic is fantastic too. Like his dad, but a bit different", Rutherford said.
Nic Collins also shared the stage with his father during Genesis' last ever tour, and Rutherford commented that it was "it was really nice to have the two of them side by side".
Last week, a new box set of tracks which were performed by Genesis for the BBC over the years was released. These tracks ranged from 1970 to 1980, and also include contributions from former frontmen Ray Wilson, Peter Gabriel and of course Collins.
They were also curated by keyboardist Tony Banks. More on this from Nova here.