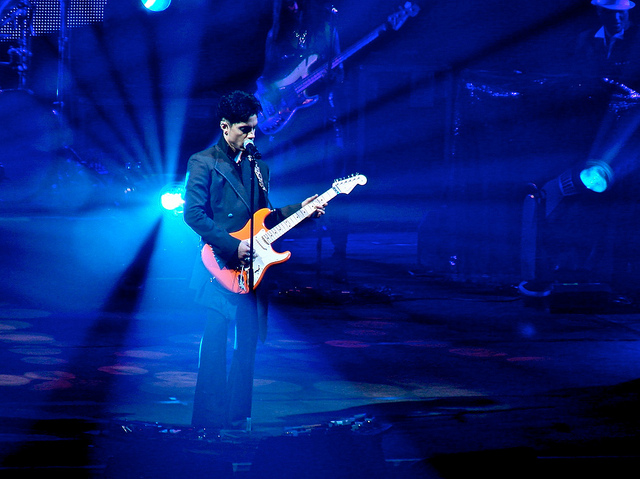 Recent reports suggest that counterfeit pills may have been the cause of Prince's death.
The music icon's autopsy confirmed his death was due to an accidental overdose of the powerful painkiller fentanyl. Now new reports suggest that pills found at the singer's home were incorrectly labelled.
An official source involved with the investigation has said, pills seized from Prince's Paisley Park estate had been labelled as "hydrocodone" but actually contained "fentanyl".
Fentanyl is a synthetic opioid described as being 50 times stronger than heroin.
Over two dozen pills were retrieved, some had been falsely stored in vitamin containers while others were found in an Aleve bottle incorrectly labelled as 'Watson 385'. They had been tucked away in the singers luggage and a bag which he regularly used.
The Purple Rain singer didn't posses a prescription for the lethal drug. Authorities are still investigating how the singer obtained and consumed the drug.
Fentanyl has been responsible for a sharp increase in overdose deaths, as user's are unaware of it's presence and power when it's added to counterfeit tablets.
Meanwhile, Bremer Trust have gained control of the musicians estate. It's expected that some of his properties will go to sale for a minimum of 90% of fair market value. However his recording abode and long-time home, Paisley Park, will not be sold. The icon's intellectual property is estimated to be worth between €85 million – €265 million.
Photo Credit: Flavia