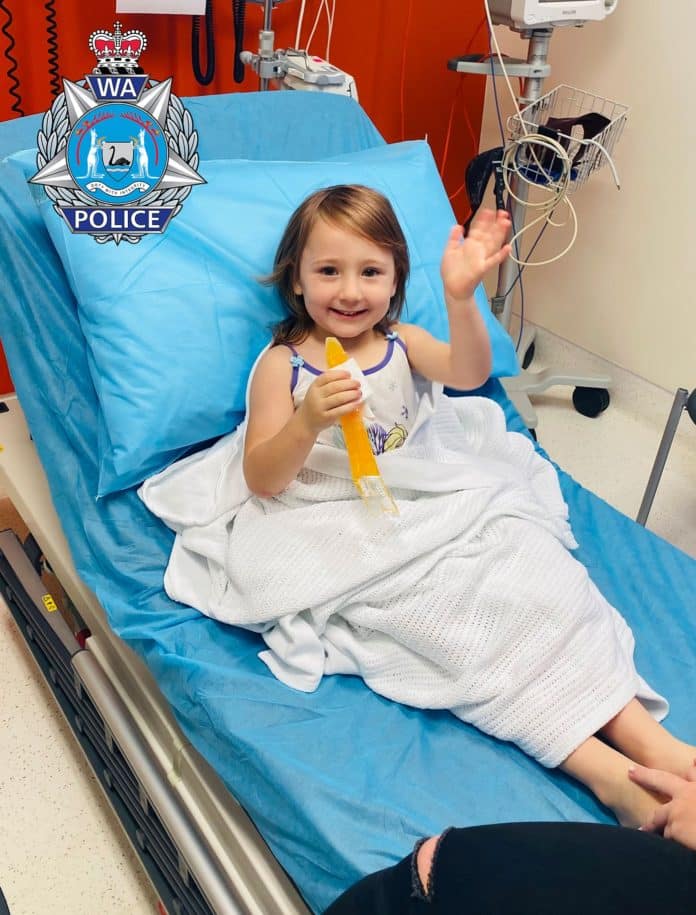 A four-year-old girl missing for 18 days in a remote part of Western Australia has been found alive and well in a locked house.
Cleo Smith disappeared from her family's tent at a campsite near the town of Carnarvon on 16th October.
A 36-year-old local man was arrested following a raid at the house in the coastal town of Carnarvon, after police received a tip-off.
Cleo's mum, Ellie Smith, wrote on social media: "Our family is whole again."
The moment Cleo was rescued 👏 pic.twitter.com/arusYi9kCa

— WA Police Force (@WA_Police) November 3, 2021
Pic: WA Police Twitter