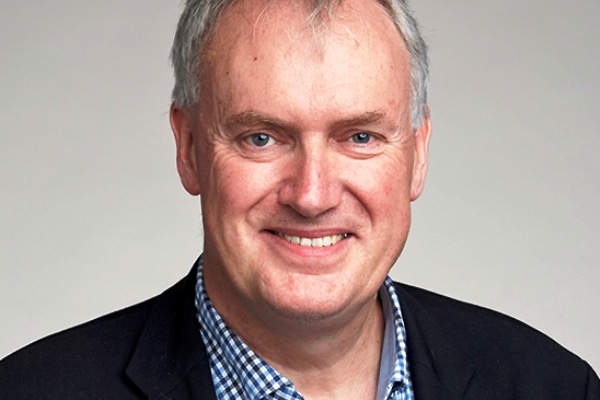 A horde of anti-vaccine protesters took it upon themselves to ramp up their collective angst about the covid-19 vaccination roll-out by descending upon on Trinity College Dublin yesterday seeking to confront Professor Luke O'Neill ahead of their planned protest.
The reknowned scholar, author and pharmacological expert from the TCD School of Biochemistry and Immunology was nowhere to be seen though as the minority made their way to the bastion of scholarly pursuit, only to be frustrated in their attempts to pose questions.
The group had made their way to the the Science Gallery after gathering on Pearse Street before expressing their democratic right to planned protest.
As a consequence of their misguided and unappreciated efforts, college authorities have now reinforced protections after security escorted the group of around 30 people from the premises.
The protesters carried on their merry way and made their way to Convention Centre for a protest against the government's COVID-19 restrictions. Its the latest in a string of attempted and utterly futile attempts by an angry loony fringe seeking to accost Professor O'Neill.
Some weeks ago Luke O'Neill explained to TV host and journalist Claire Byrne about being accosted on Grafton Street and received verbal abuse from an anti-vaxxer.
"About two months ago I was walking down Grafton Street on my lunch break and a guy pulled me back by the collar. I got a fright, thinking what is this about. He started shouting and roaring all kinds of abuse at me. Anti-vaccine stuff".
He also added, "I just kept walking and he stopped, but he gave me a fright, I hadn't had that before. He didn't come after me, thankfully, he just kept roaring and shouting".
"That was assault. I got back to my lab and they said call the guards and report the guy, but I didn't bother that was scary as I didn't know what would happen next".