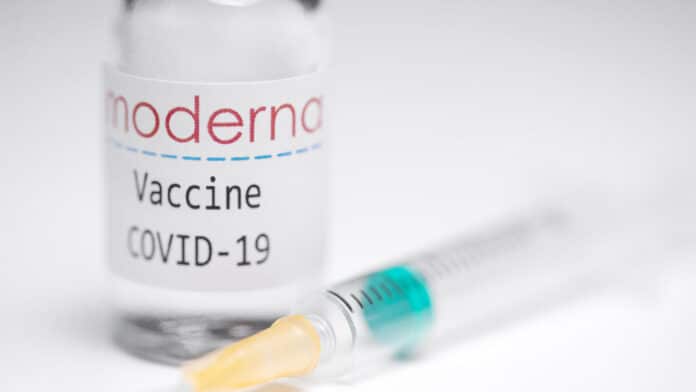 Moderna has asked US regulators to authorise low doses of its Covid-19 vaccine for children six and under.
The company submitted data to the Food and Drug Administration (FDA) that it hopes will prove two low-dose shots can protect babies, toddlers and pre-schoolers – albeit not as effectively during the Omicron surge as earlier in the pandemic.
It's long-awaited move toward potentially making injections available for millions of children by summer, as all around them people in the US shed masks and other public health precautions – even though highly contagious coronavirus mutants continue to spread.
"There is an important unmet medical need here with these youngest kids," said Dr Paul Burton, Moderna's chief medical officer, to the Associated Press. Two kid-size shots "will safely protect them. I think it is likely that over time they will need additional doses. But we're working on that".
Pfizer is also expected to announce if three of its even smaller-dose shots work for the littlest children, months after the disappointing discovery that two doses weren't quite strong enough.
In a study of kids ages six months to five, two Moderna shots – each a quarter of the regular dose – triggered high levels of virus-fighting antibodies, the same amount proven to protect young adults. There were no serious side effects, and the shots triggered fewer fevers than other routine vaccinations.
But the vaccine proved between about 40% and 50% effective at preventing symptomatic Covid-19 during the trial.