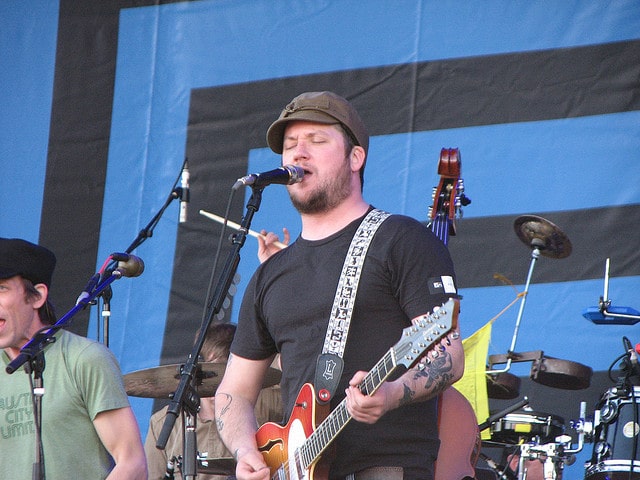 American indie rockers Modest Mouse have released a brand new tune from their forthcoming album and have shared some details about the upcoming LP.
The band will put out their record Strangers to Ourselves in mid-March, after delaying the release by two weeks.
Modest Mouses' new song is titled 'The Best Room' and is the third track to be previewed from Strangers to Ourselves. The group also put out the tracks 'Lampshades On Fire' (excellent name) and 'Coyotes'.
The Washington band released their debut LP in 1996, their forthcoming record will be their sixth studio album. Fans have been waiting patiently for this record, Modest Mouses' last material No One's First and You're Next was released nearly six years ago.
Strangers to Ourselves was recorded at Issac Brock's (singer) very own recording studio 'Ice Cream Party' in Portland, Oregen. The frontman also co-produced the record.
The LP has numerous guest features including The Shins' James Mercer, Grandaddy's Jim Fairchild, and Cold War Kids' Dann Gallucci.
Listen to Modest Mouses' track 'The Best Room' below.
Tracklist:
1. Strangers to Ourselves
2. Lampshades on Fire
3. Shit in Your Cut
4. Pistol (A. Cunanan, Miami, FL. 1996)
5. Ansel
6. The Ground Walks, with Time in a Box
7. Coyotes
8. Pups to Dust
9 Sugar Boats
10. Wicked Campaign
11. Be Brave
12. God is an Indian and You're an Asshole
13. The Tortoise and the Tourist
14. The Best Room
15. Of Course We Know