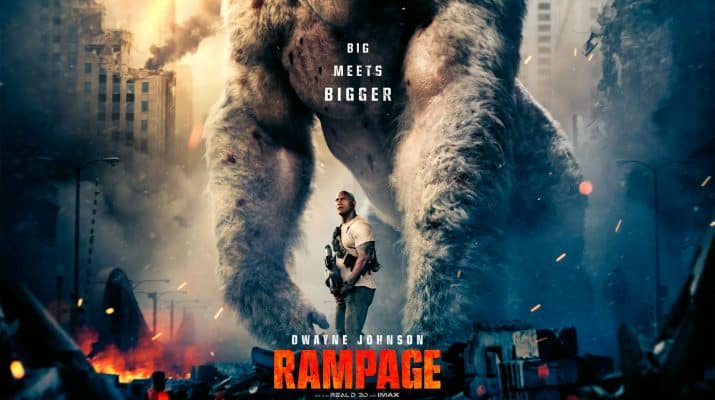 "Rampage" is the new one starring the larger than life wrestler turned blockbuster money making machine Dwayne – The Rock – Johnson. "Rampage" also stars Oscar nominee Naomie Harris ("Moonlight"), Malin Akerman (TV's "Billions"), Jake Lacy (TV's "Girls"), Joe Manganiello (TV's "True Blood"), and Jeffrey Dean Morgan (TV's "The Walking Dead").
Lucky NOVA listeners got to attend the film's Irish premiere, while I caught up with Director, Brad Peyton and Malin Akerman who plays "Claire" in London
https://www.facebook.com/radionova100/videos/10155635909728667/
Based on the computer game, which gets a subtle cameo in the film itself, this is all about  rogue genetic experiment gone wrong- turning animals into raging creatures of enormous size. As the freak shows tear across America, destroying everything in their path the only thing that can stop them of course, is the Rock and a trusty scientist side kick-turned love interest
I expected the worst from this but was pleasantly surprised that I didn't hate it. Laughed a couple of times and even jumped in my seat with a few genuine frights. It wont win any awards, but it is an all-action-blockbuster that does what it says on the tin and will make the Rock another few million (like he needs it!)
RAMPAGE gets ★★ ½ from me,  Clint Drieberg your man at the movies on Radio Nova.