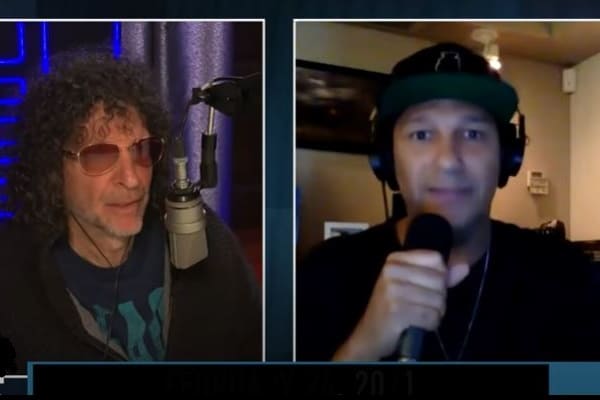 Tom Morello and Slash almost died at an Ozzy Osbourne concert, according to the Rage Against the Machine guitarist. Speaking this week with Howard Stern on SiriusXM, the guitarist spoke on how he, and the Guns n' Roses legend, came close to being set ablaze.
When axeman Tony Iommi was diagnosed with lymphoma in 2012, Black Sabbath cancelled a number of shows. Ozzy rescheduled between 2012 and 2015 under the Ozzy and Friends banner for 23 gigs across Europe, North and South America and Asia. Morello and Slash joined Ozzy at Voodoo Fest in New Orleans on October 31st, 2015 to help perform the Black Sabbath classics Iron Man and Paranoid.
Morello and the Guns n' Roses legend had taken turns, playing various solo and Sabbath songs with Ozzy throughout the evening. They were pencilled in to assist in performing Black Sabbath staples Iron Man and Paranoid. In between performances, the pair made a move side stage to wait until Mama, I'm Coming Home had finished.
"Slash and I walk out there, and Ozzy goes, 'The next song's called 'Mama, I'm Coming Home' — a song we don't know how to play. So, we kinda like slink around to the back of the stage," Morello explained. "Now we're behind the amplifiers, sitting there waiting for him to play the song".
"There's this guy, this crew guy, at the side of the stage gesticulating wildly," said Morello. "Like, he's apoplectic. I can't hear him because it's super loud… but he's trying to convey what is clearly a very important message to us."
"So finally you can tell he can't stand it," said Morello. "He runs over and he says, 'You're sitting on the pyro!' And I'm like, 'Bro, next time me and Slash are sitting on the pyro, you might just wanna come right over and let us know that.'"
Check Morello explaining on The Howard Stern Show in the clip below.
Morello opened up about Rage Against The Machine's 1993 naked protest. Hear what he had to say by clicking here.