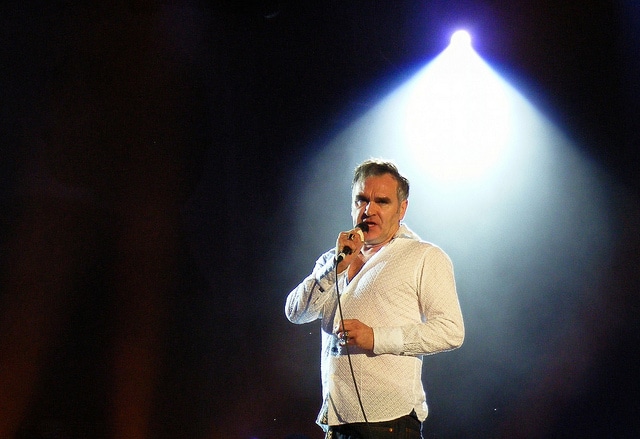 Morrissey was forced to cancel a show on Monday night after the keyboardist from his band collapsed backstage before the show.
The former Smiths frontman is currently on tour in the US, and was due to play a sold out show on Monday night in Boulder, Colorado. However, the musician was forced to make the announcement last minute and cancel the show after his keyboardist, Gustavo Manzur collapsed.
In the announcement made 15 minutes before the show was due to start, Morrissey said "Our good friend Gustavo has collapsed and is in your local hospital," He continued, "We don't know what's happened to him. This is a family, we stay together. We can't move until we know what's happened to him. This is why things are ticking backwards and all we can do is wait".
The musician finished by telling the audience "We're going to sit backstage for awhile and wait to see what's happened to him, if there's any magical cure," However, a while later it was announced that the gig had to be cancelled.
A statement was released by the promoters offering refunds to those who attended the gig. The statement said "It is with great regret that tonight's sold out engagement with Morrissey has been cancelled to due to severe illness of a member of the band. We apologise for any inconvenience this may have caused and hope to announce a rescheduled date soon."
Photo Cred: Phil King