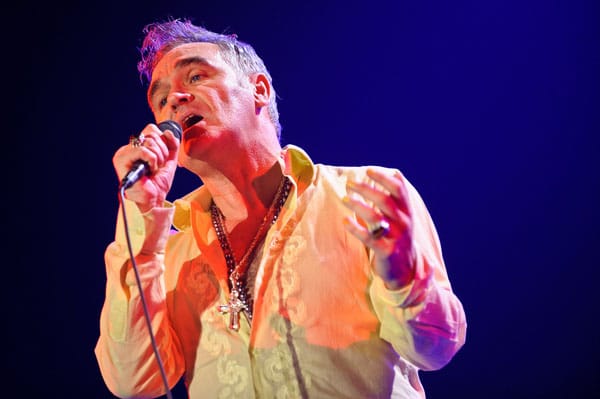 Morrissey played the illustrious Madison Square Garden over the weekend and requested it be an all-vegan affair. Apparently though, this wasn't the case as meat was served to some customers at the gig.
Morrissey had previously stated that the venue had agreed to comply with his demands, with only veggie and vegan foods were to be sold at the concert. It seems that there was a bit of a miscommunication as the corporate guest suites didn't have the same restrictions.
One of the VIP's Jessica Pearson, posted a photo on twitter saying "This weekend I attended the Morrissey show at Madison Square Garden," then said "Moz proudly announced that it was a historic day as Madison Square Garden went fully Vegan. Turns out it was vegan everywhere BUT the corporate suites."
Pearson continued by saying "MSG offered up House Made Meatball Sliders, Hill Country Brisket Sandwiches, Cereal-Crusted Chicken Fingers, and Fresh Sushi Platters. Friends on the main floor ate vegan hot dogs. Thought you would find it amusing — though I'm sure Mr Morrissey will not."
A statement from Madison Square Garden read "We changed the menu in the public areas for the show on Saturday night and didn't make the same changes in the private areas. This was an oversight and will be fixed the next time." Morrissey surely won't like to hear that, especially after his very specific request.
Photo Credit: Focka