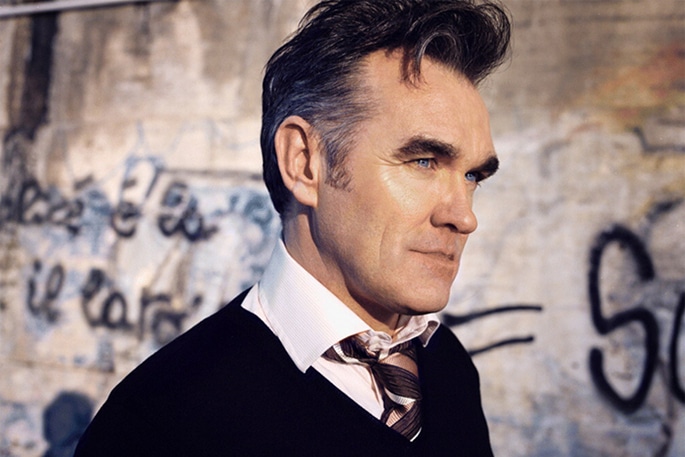 It has been a hectic summer for Morrissey, he has released a new album, he has been touring all over America, getting mobbed by fans rushing the stage to touch him, (see video at the bottom of the page) and slapping some of those fans.
But can we add 'attempted murderer' to his summer list of activities. According to the singer's former bodyguard, Bradley Steyn, he claims that he was sacked by Moz for refusing to 'hurt' the creator of the Morrissey-solo.com fan site.
Steyn told TMZ:
"Morrissey hated the guy who ran one of his fan websites — Morrissey-solo.com — which he felt invaded his personal life. Steyn claims in the suit Morrissey asked if there was a way the fan "could get hurt."
The lawsuit also claims that Morrissey's tour manager inquired if the website operator "could be gotten rid of" and discussed how to get the fan's address. Steyn refused to carry out the request, and was fired a short time later.
Have we missed the danger signs from Moz, is he really more suited to rock his quiff in a mafia family. If we look back at some evidence of his past work, maybe he was subconsciously telling us about his sinister side.
His solo album Kill Uncle, The Smith's second LP Meat is Murder and maybe most damning of all his song 'Girlfriend In A Coma,' that contains the lyrics "There were times when I could have murdered her".
If If the former bodyguard's accusations are true, you might have to go back and question a lot of Morrissey's lyrics.