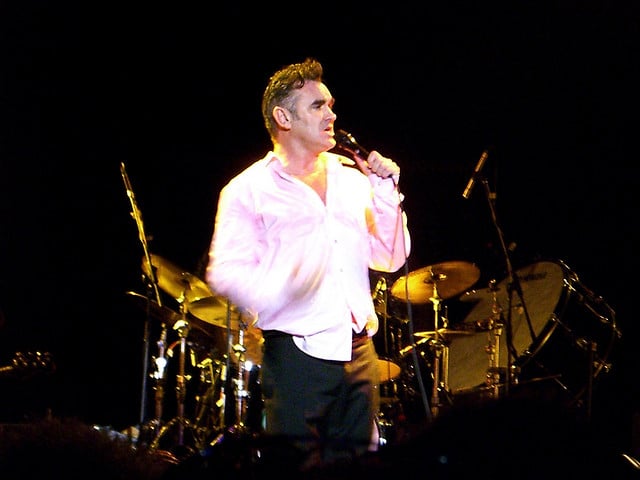 Morrissey has apparently compiled the track listing for the upcoming Best of the Ramones LP.
According to the singer's favourite website true-to-you.net, he's been meeting with the Ramones' management about curating the forthcoming album.
At least Moz is taking a break from battling with his record label.
Over the past month, the singer has been publicly fighting with his label, Harvest Records. He criticised the company for not funding his music videos adequately and for not promoting his latest record World Peace Is None of Your Business.
Moz claimed he possessed an email from Steve Barnett, head of Capitol-Harvest Records, proving he had been fired. Posting on fan site true-to-you.net, he wrote, "Morrissey is once again in search of a record label."
Then last week, World Peace Is None of Your Business was removed from iTunes and Spotify and on Amazon, it was removed as a digital album.
The Mancunian is rumoured to be a big punk fan, speaking about his feelings for the Ramones, Moz said "my love for the Ramones would out-live time itself." Ah how romantic, that sounds just like a Smiths' lyric.
Morrissey has reportedly chosen this picture as the album's sleeve image.
The Best of the Ramones, will be the first release since the last original remaining member, drummer Tommy Ramone, died in July at the age of 65.