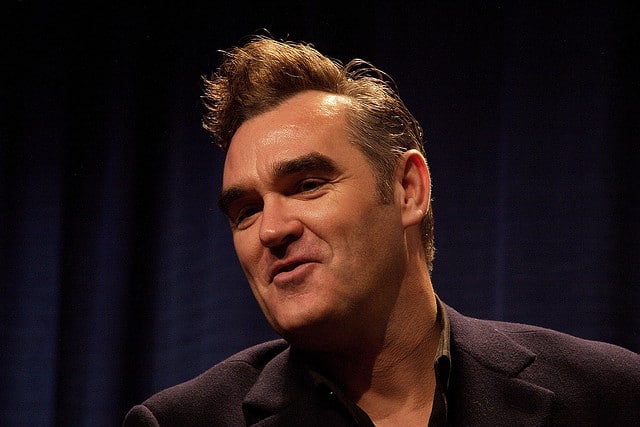 Another day, another drama involving Morrissey, the very pro-vegetarian singer refused to play a show in Iceland because the venue served meat.
Moz was supposed to perform at Reykjavik's Harpa Concert Hall, however his pro-animal principles were put to the test.
The Icelandic venue declined to serve only vegetarian food for the night and so the Mancunian protested by not going ahead with the gig.
The news was announced on the singer's fansite True-To-You. The website has almost become Moz's personal TMZ site, with constant news being broken by the singer personally.
Morrissey said: "I love Iceland and I have waited a long time to return, but I shall leave the Harpa Concert Hall to their cannibalistic flesh-eating bloodlust."
When it comes to the 'animal rights' issue, the former Smiths frontman takes no prisoners. The singer recently courted controversy after stating that he was "delighted" that a bull gored a "serial killer" bull fighter in Mexico City.
His 2014 tour was also full of drama, he walked off the stage in Poland because a fan was screaming abuse at him, he ran off the stage in Germany because fans tried to hug and kiss him. Watch the footage of the stage invasion here.
And the other week, Morrissey told a fan at LAX airport he couldn't sign an autograph because he 'has Ebola'.